It is time to face off against Trigon in the new Episode of DC Universe Online! Daybreak Games announced the next Episode for the popular MMO DC Universe Online yesterday. Episode 17 will feature two pieces of action-packed multiplayer content:
Unholy Matrimony – In this eight-person Operation, players will have to battle alongside Raven as she confronts her demonic father, Trigon. He escaped from an otherworldly prison and is getting ready to destroy the mortal world! Players must work together to locate and defeat Trigon before he gains enough power to destroy it.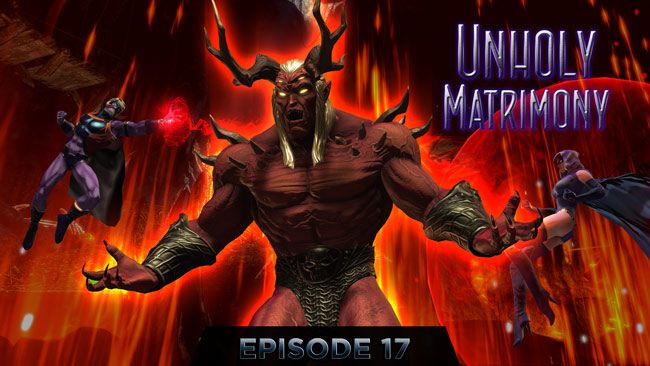 This is actually the first time players will have the opportunity to fight Trigon as part of the DC Universe Online narrative, and it continues the storyline from Episode 8, Sons of Trigon. 
The Flash Museum Burglary – This new adventure introduces an all new zone. The Flash Museum Duo is a continuation of the League of Assassins storyline, which started in Episode 15's The Bombshells Paradox.
In this storyline, the League of Assassins has broken into the Flash Museum in Central City to try and steal an artifact from an alternate reality; Talia Al Ghul's scimitar. In this duo, players must navigate through the museum, which is all new, to keep the artifact of the League of Assassin's hands.
You can take a closer look at the Flash Museum Burglary and the Unholy Matrimony in the Episode 17 spotlight video below:
Episode will be available this October as a free download for Members. Non-members will have to purchase it via the PlayStation Network, the in-game Marketplace, or for PC players via the DC Universe Online website.
Source:
Related:
Daybreak Game Company
,
DC Universe Online
,
MMORPG
,
News
,
Update