Though this new trailer looks a bit like another slice out of the full E3 reveal, the Fallout 76 C.A.M.P. trailer offers players of the soon-to-arrive survival multiplayer game a general idea of how setting up your own personal living space in the West Virginian wasteland will work with the usual 50s-era flair.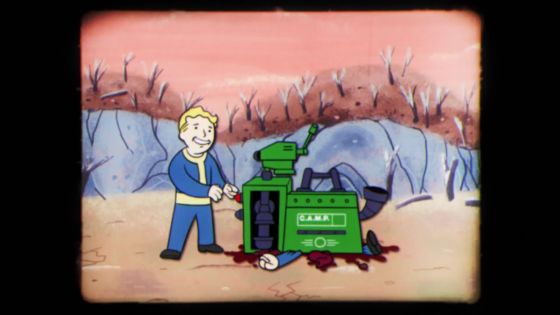 In the latest entry in the game's "You Will Emerge" series of educational videos for Vault 76 dwellers, fans can get an animated look at C.A.M.P., or the Construction and Assembly Mobile Platform. C.A.M.P. is a portable device that players can haul around with them to set up personal space and issue supplies like food, water, shelter and crafting amenities.
The C.A.M.P. and related home site can be packed up and moved to a different location if one so chooses, and a C.A.M.P. can be expanded by scavenged resources or mined materials. Your C.A.M.P can also be upgraded, because as the video states, "when your home looks important, you are important."
Unfortunately, like other videos in the "You Will Emerge" series, it doesn't provide a great deal of practical information about how these systems work. Regardless, the video can be watched in full below.
Our Thoughts
As entertaining as these series of trailers has been, we think it's high time we had more nuts-and-bolts explanations of how things in Fallout 76 work. Ideally, we'll be seeing more of that information soon as this game's launch continues to creep closer.
Source: YouTube
Related:
Fallout 76
,
MMO
,
Multiplayer
,
Survival Sandbox
,
Trailer
,
Video