Android users wanting to play Fallout Shelter will have to wait just a little bit longer; the game's Android release appears to be coming in August.
Fallout Shelter on Android
Fallout Shelter, Bethesda's walk away hit mobile game, was unveiled at their E3 conference earlier this summer. It was instantly accessible for Apple devices, but an Android version of the game was promised "in a few months." According to a Twitter conversation between Bethesda marketing executive Pete Hines and @kolos_kovacs, the game appears to be releasing sooner rather than later.
@kolos_kovacs coming along nice. haven't announced a date, but should be out next month. we'll let you know when we have specifics

— Pete Hines (@DCDeacon) July 1, 2015
Fallout Shelter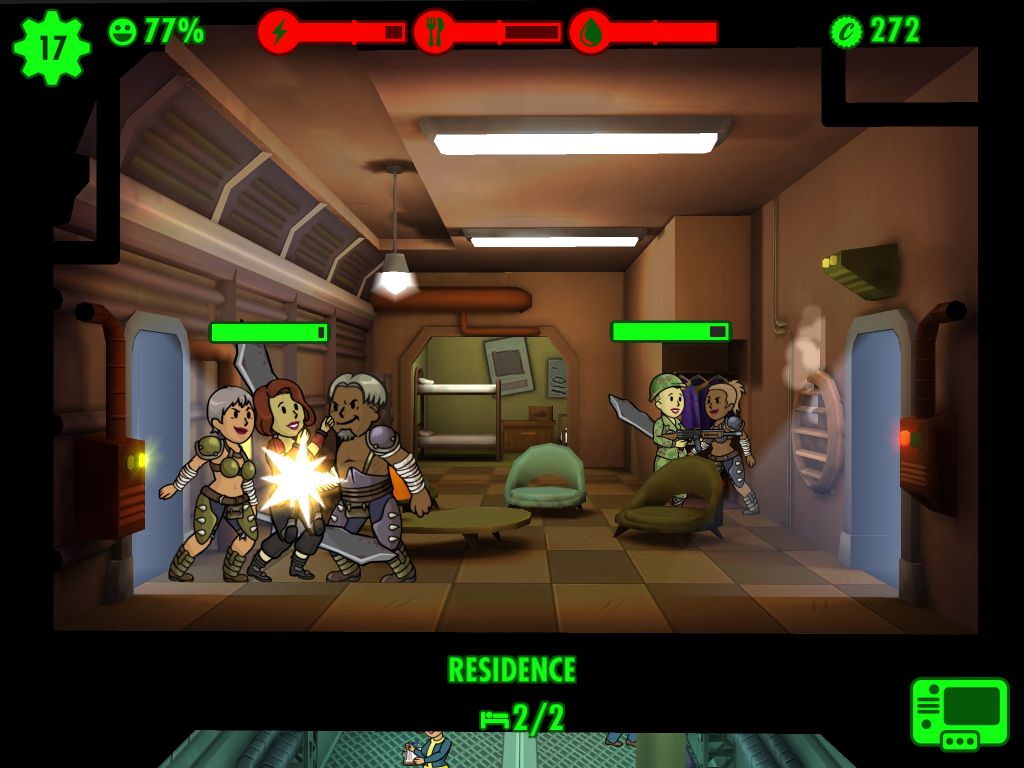 Similar to Tiny Tower, Fallout Shelter makes gamers the Overseers of their very own Vault Tec vaults. Where most games require an internet connection to play, Fallout Shelter is a stand-alone product, able to perform anywhere, at any time. By combining smart, unique game play (dwellers really do say the darnedest things) with an iconic franchise, Fallout continues to topple the charts.Since its introduction to the App Store, the game has eclipsed almost all other mobile games in profits, including King's Candy Crush Saga and Supercell's Clash of Clans. Though it is (at the time of this post) only the 14th highest grossing game in the App Store, it is the youngest of the top grossing super giants; it is predicted to reach the top ten by the end of the month.
Source: MCV
Related:
Android
,
Apple
,
Bethesda
,
Fallout Shelter
,
MMO
,
MMORPG
,
Mobile
,
News