On rather short notice, 37Games has announced that its newest MMORPG, Felspire, will begin closed beta testing on August 3rd.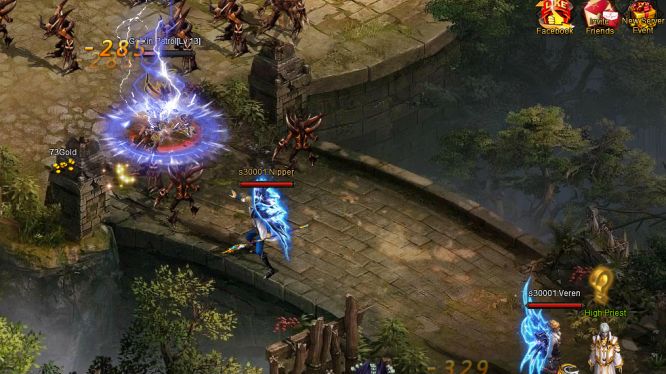 Felspire takes place in the world of Eremos where adventurers fight for the ultimate source of power. Currently there are three classes available for players to try: Mage, Warrior, and Archer. As players gain ranks they will unlock new classes and transform into more powerful heroes such as Knights, Templar, Paladins and Champions. Obviously, the Warrior is mostly focused on melee attacks and absorbing damage, while the Archer and mage deal damage from a distance.
The unique selling point for Felspire is that tedious grinding is cut down in order to give players access to the interesting parts of the game as soon as possible. The game manages to do this by automatically completing quests while the player is away, or busy doing something more productive. Felspire seems to walk the fine line between playing a game and the game playing you.
Gameplay appears to be typical MMORPG browser style, with the exception of combat. Instead of being typical turn-based fighting, combat in Felspire is open-world and plays similar to a hack and slash. There are a myriad of popup icons asking players to like them on Facebook and purchase items from the cash shop. Furthermore, there are 9 VIP levels that grant bonuses ranging from increase experience to a higher chance of equipment drops.
Currently, Felspire can be accessed directly from its website.
Related:
Beta
,
Felspire
,
Gaming
,
MMORPG
,
PC