If you're a fan of Guild Wars 2, then you're very likely familiar with the Festival of the Four Winds event. Well, those same old vets and any new arrivals to Tyria can experience the summer fun once more as the event is set to return to the MMO next week.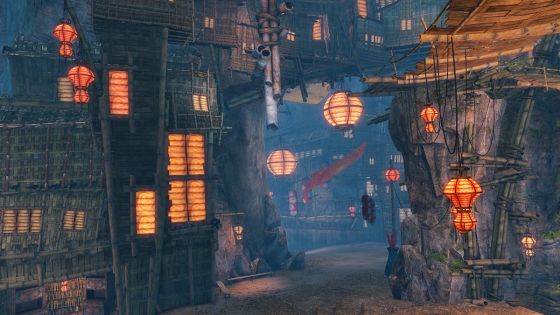 The Festival of the Four Winds will make its way back to Guild Wars 2 on Tuesday, July 24th. The event takes place at two distinct locations: the Labyrinthine Cliffs of the Zephyrites and the Crown Pavilion in Divinity's Reach.
At the Cliffs, players can hunt for sky crystals, kick back on the beach, or take part in new races, scavenger hunts and other adventures. The location has even allowed those with the griffon mount to take wing and fly around the cliffs, and the addition of mounts and story events promise to bring new changes to the proceedings.
Meanwhile at the Crown Pavilion, players can look forward to more combat-minded events, facing swarms of enemies all at once in the Boss Blitz or taking part in one-on-one fights against various champions in the Queen's Gauntlet.
Whatever event you take part in, you'll be able to get Festival Tokens and Favors of the Festival to trade in for a variety of unique goodies. The event will also offer up some easy travel options for players, with hot air balloon service in each capital city and a ship to the event in Lion's Arch.
Our Thoughts
We're certain that players of Guild Wars 2 are going to be looking forward to these events, whether they be returning players or the newly-minted. Here's hoping that you get all of the shiny goodies you want out of this event if you're among those taking part.
Source: press release
Related:
Guild Wars 2
,
GW2
,
MMO
,
MMORPG
,
News
,
Seasonal Event