A new FFXIV Patch 3.4 preview gives players of the MMO a taste of what's to come in the game's Main Scenario quests and the two dungeons that will arrive with the new content update.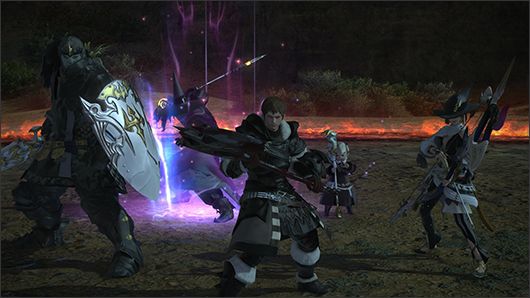 The preview offers some brief descriptions about the coming quests in the Main Scenario as well as details on required Item Level for the new dungeons. In the Soul Surrender preview, the end of the Dragonsong War is celebrated, but heralds that "every ending marks a new beginning" as a teaser image featuring the Warrior of Darkness is shown.
The two upcoming dungeons, Xelphatol and The Great Gubal Library Hard Mode, were part of a separate preview. In Xelphatol, players will come face to face with the stubborn zealotry of the Ixal tribe as they once more attempt to summon the Primal of wind Garuda. In the Great Gubal Library, players once more enter the ancient Sharlyan library in search of hidden knowledge. Both dungeons require an Item Level of 210 or higher and level 60 to enter.
Patch 3.4 – Soul Surrender is set to launch on Tuesday, September 27th.
Our Thoughts
As we inch closer and closer to the launch of Patch 3.4, we're likely going to see even more teasers for the upcoming content in very short order. The new dungeons sound like a great deal of fun, and the Main Scenario moving back once more to the Warrior of Darkness and the machinations of the Ascians means we might be able to deal with their threat soon as well.
Your Thoughts
What do you think about the two new dungeons? What sort of things do you want to see happen in the Main Scenario quests? Give us your thoughts in the comments below.
Source: Official site 1, 2
Articles Related to Final Fantasy XIV
Eorzean Evening Post: A First Glimpes of FFXIV Patch 3.4
Final Fantasy XIV Patch 3.4 Previewed in Live Letter
Final Fantasy XIV The Rising Celebrates Three Years of Eorzea
Related:
Final Fantasy XIV
,
News
,
Patch 3.4
,
Preview