Probably one of the most requested quality-of-life features asked of by Final Fantasy XIV players is very close to becoming a reality. The FFXIV Companion App has gotten a general release window of sometime in late July along with a new landing site that shows off a few of the app's features.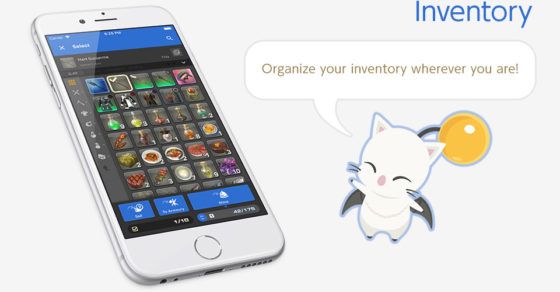 The site itself is pretty sparse and mostly image-centric, but it does detail the features this new app will offer. Players will get to chat with friends and schedule their own events, organize their inventory, and manage their retainers and the Market Board remotely. Use of the app will also reward players with in-game items as well, though what those items will be and how to get them were not detailed.
The Market Board features, it should be pointed out, mention that access requires the payment of Kupo Nuts or Mog Coins. While just what these currencies are isn't elaborated upon, it's a safe bet these will be tied with the app's monetization scheme, with one currency perhaps being freely earned and another being purchased with real-world money.
FFXIV's companion app will arrive in late July for iOS and Android.
Our Thoughts
Concerns about monetization costs notwithstanding, we're definitely looking forward to this feature. Any Final Fantasy XIV player worth their salt will tell you the kind of hell managing inventory space can be, so anything that makes that easier is definitely going to be welcome. Just be sure to mind your surroundings while using it.
Source: official site
Articles Related to Final Fantasy XIV
FFXIV Community Spotlight: Twitch Streamer Tuatime
FFXIV and Monster Hunter World Trade Monsters in Collab Event
Echoes of Eorzea: 10 Reasons to Play FFXIV
Related:
ffxiv
,
Final Fantasy XIV
,
MMORPG
,
Mobile App
,
News