It's a sad news for the adventurers of Vana'diel. Today, Square Enix has announced that their first online MMO, Final Fantasy XI, will no longer be playable on the PS2 and Xbox 360 by March 2016 as the group aims to focus its efforts on its PC version and new initiatives.
Considered as the first console MMORPG, Final Fantasy XI was released in 2002 in Japan on the PC and PS2, making it one of the early cross-platform MMOs. It was also the first MMORPG on the Xbox 360.
The Final Arc
The announcement was part of Square Enix's conference about their future plans for Final Fantasy XI.
"In a short time we will be commencing a new series of content known as 'The Vana'diel Project,' which aims to expand the scope of Vana'diel as we head into the future," wrote Akihito Matsui, producer of Final Fantasy XI.

"As part of this tremendous initiative, we have announced new scenario content known as 'Rhapsodies of Vana'diel.' This scenario will bring fresh story content and weave together the tales we have told across thirteen years of Vana'diel. Both the development and operations teams are working harder than ever before to deliver this package to you."
The Square Enix team seems like they are going to give Final Fantasy XI on the said platforms a grand and definitive ending with Rhapsodies coming this May 16, its 13th year. The content, also consisting of new battles and rewards, will be released in three separate chapters starting May, then August, and finally on November 2015.
New Directions, New Partnerships
Matsui also confirmed that they have come up with a more mobile option for people who may want to continue their adventures on Vana'diel titled Final Fantasy XI Grandmasters, an online RPG for smartphones developed by Crooz Inc. It's slated for launch this year, but there are no further announcements about its release outside Japan.
Aside from Grandmasters, Square Enix is also planning to release a MMORPG for the mobile that will optimize the touchscreen interface for Final Fantasy XI's new mobile format such as, "jobs and skill chains, providing a speedier and more user-friendly experience, and features such as improved partying systems and solo activities enable players to find a playstyle that suits them."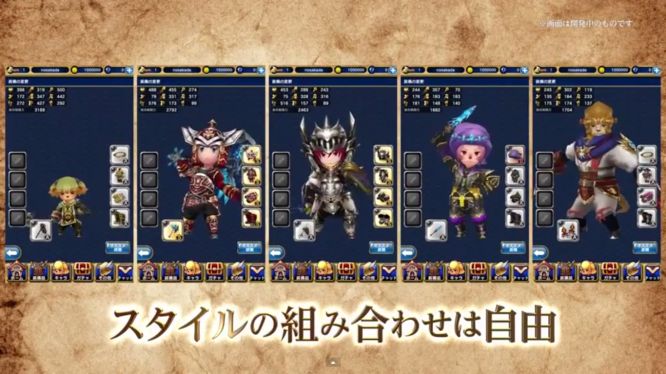 This game is planned to be released in Japan, Korea, North America, Europe and the rest of Asia sometime in 2016, in partnership with Nexon.
With all these new directions that Final Fantasy XI will take on, Matsui expressed his heartfelt gratitude and ended his letter with a hopeful note for the supporters of the franchise.
"Take the opportunity to see, hear, and feel Vana'diel as it exists today—a Vana'diel created not just by the developers, but by each and every one of you. We eagerly await you in the land of Mithra and moogles."
Related:
Final Fantasy XI
,
MMORPG
,
News
,
Nexon
,
Square Enix