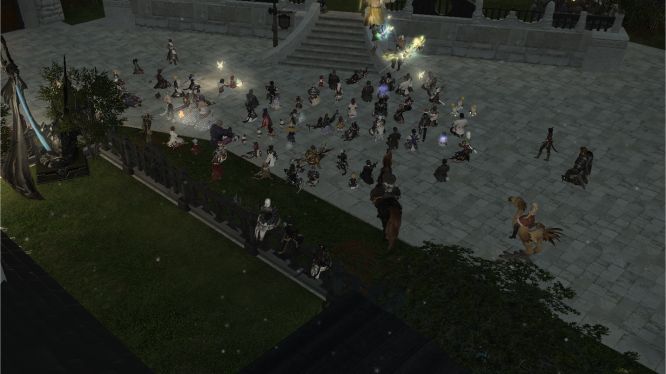 Final Fantasy XIV players gathered over the weekend to pay respects to one of their own who had sadly lost his battle with recent health issues. Codex Vahlda, who was a level 50 bard, and a member of Night Sirens Free Company on Gilgamesh died over the weekend. As word of his passing spread throughout the Final Fantasy XIV community people started gathering in front of the Free Company to pay respects. The gathering quickly grew so large that culling started, making it impossible to count exactly how many people were there. It soon began spilling over onto other servers as well. In the end no less than four servers were holding vigils for their fallen brother.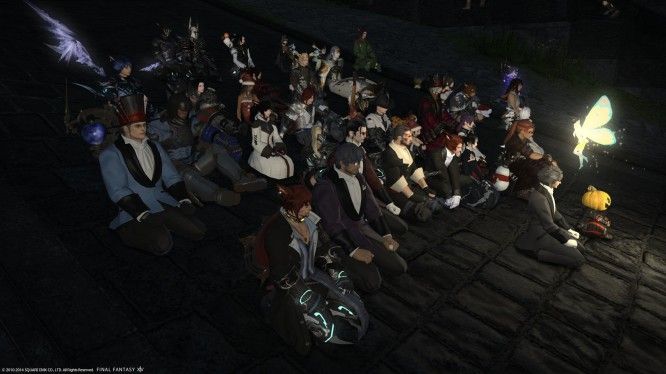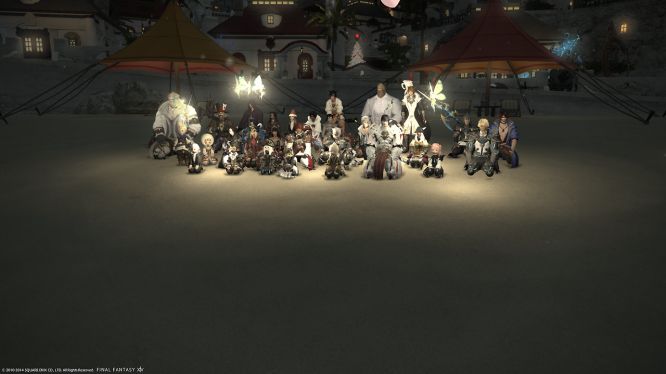 On a beach near the Free Company a group of players gathered, spelling out Codex and put on a light show. Check out the video to see a recording of it set music.
According to a real life friend of Codex the twitch stream of the event made it to the hospital room where his family were able to witness the outpouring of love from the community. Our thoughts go out to Codex's family and friends as well as the entire Final Fantasy XIV community who have lost one of their own. 
Related:
Event (In Game)
,
Event (Real Life)
,
Final Fantasy XIV
,
News