Final Fantasy XIV is no stranger to adding in popular mini-games from previous Final Fantasy titles with the huge success of the Golden Saucer and in particular its rather addictive Triple Triad card game. So how would you like to play a bit of Final Fantasy X's Blitzball?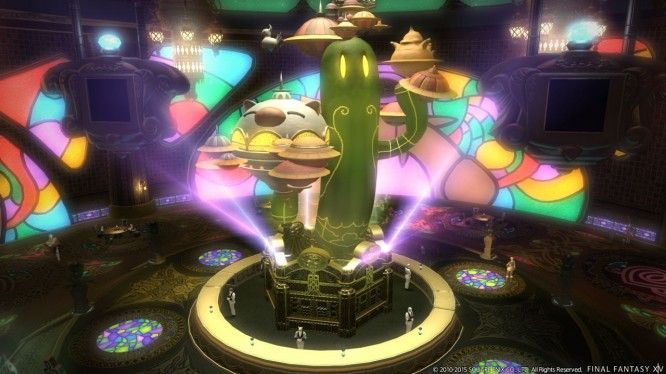 Apparently Naoki Yoshida has been conversing with Yoshinori Kitase about possibly incorporating the underwater competitive sport in Final Fantasy XIV in a future update. Let's just take a moment to refresh our Blitzball memories.
Okay, okay, so this is in no way confirmed right now and potentially could never happen, but this is a conversation that really occurred so we can hope, right?
Additionally, there may well be a "something" to celebrate the launch of Final Fantasy XV when it releases. As you may remember, Final Fantasy XIV has run such a collaboration in the past with the Lightning Returns event more than a year ago. While we don't know what the celebration event might contain, Yoshida of course teased us a little.
"Perhaps we might be able to see four guys riding in a black car? Although, as it's Final Fantasy XIV, we need to decide if it should be a flying mount instead!"
Never change, Final Fantasy XIV.
Source: IGN
Related:
Event (In Game)
,
Features
,
Final Fantasy XIV
,
MMORPG
,
News
,
Rumor