It's looking like the month of August will be an active one for Final Fantasy XIV players. A new microsite for the FFXIV fifth anniversary has come online with a calendar of several events in-game and out and various other goodies for fans.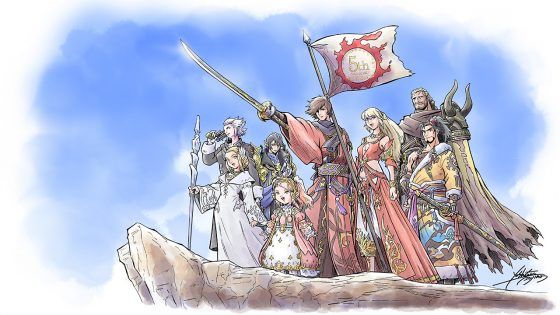 The lineup of events for the game so far include the game's Moonfire Faire summer event on August 13-27; the Rising in-game event on the date of the game's anniversary from August 27 through September 18; a 14-hour broadcast on August 31, and a poll open now until August 10 for fans to vote on their favorite songs, which will be used to put together a "best-of" album to be released this fall.
The landing page is also providing some words from the devs of FFXIV every Friday starting August 10, with the first being posted by producer Naoki Yoshida. "The world of Final Fantasy XIV is a culmination of everyone's devotion and commitment, and the future is what we make it, together," writes Yoshida. "I hope you'll all be there to see where this journey takes us!"
Fans of the game who want to keep an eye on things can do so with this calendar.
Our Thoughts
It's absolutely not too early to celebrate Final Fantasy XIV's fifth year, so we definitely want to congratulate the team on a stellar five years of Eorzea. We're eagerly awaiting all that's to come in the immediate and distant future for this MMORPG.
Source: official site
Related:
Anniversary
,
Event (In Game)
,
Event (Real Life)
,
ffxiv
,
Final Fantasy XIV
,
MMORPG
,
News