It's been another edition of the Live Letter from the Producer for FFXIV and with it comes a slew of new reveals for the MMO's next update, including the release date for Final Fantasy XIV patch 4.1.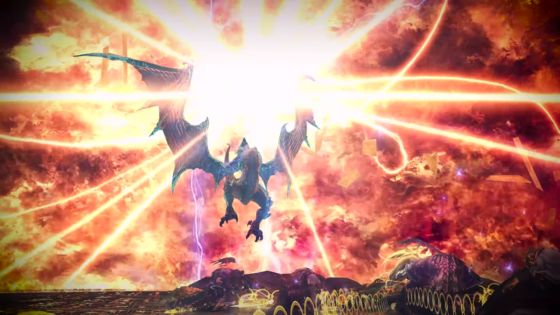 Players will now be able to delve into dungeons with their Grand Company Squadron members. The new feature will let players enter a total of five dungeons with themselves and three other Squadron members and is open to Squadrons who have achieved at least Rank 2. Players will be able to determine how their Squadron's AI will operate, as well as issue orders to attack, fall back, or engage a Limit Break.
An Extreme difficulty of Shinryu's Domain is arriving this patch, along with a new Ultimate version of the Coil of Bahamut. The harder Shinryu fight is described as more difficult than Susano and Lakshmi extreme and will reward a new weapon, while the new Coil of Bahamut will require item level 340 and a clear of Deltascape Savage 4.0, and will reward players with a token that can be turned in for a weapon.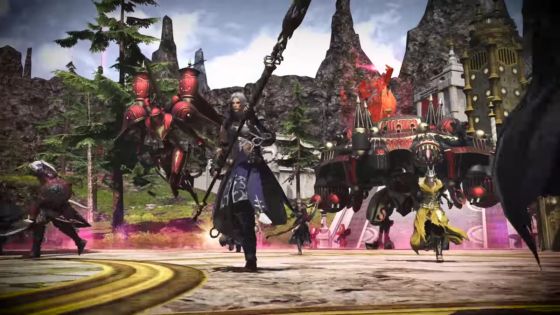 PvP'ers are getting a new mode in 4.15 with the introduction of Rival Wings, a MOBA-esque mode where two teams battle it out to destroy their opponent's core. The mode will let players summon controllable giant machina by collecting items to recharge them. There is a limit to how many machina can be called forth per team, and machina come in several varieties such as machines that excel in attacking players or attacking structures.
Patch 4.1 will also introduce the new Lost Canals of Uznair treasure rooms, several HUD updates, new Kojin Beast Tribe quests, a new Hildibrand quest line, and a variety of class adjustments which will be detailed in the patch notes.
Patch 4.1 is set to arrive to Final Fantasy XIV on Tuesday, October 10th. You can check out the summary for the Producer's Live Letter here, and watch a trailer for the patch below.
Our Thoughts
You got MOBA in my MMORPG! But, as always, this looks like another stellar content update for Final Fantasy XIV and we're eager to get started. Which piece of content are you looking forward to most?
Source: official forums
Articles Related to Final Fantasy XIV
Final Fantasy XIV Provides First Details of Patch 4.1
Echoes of Eorzea: GPose Studio and Portrait Guide
Echoes of Eorzea: FFXIV Survey Results 1, 2
Related:
Final Fantasy XIV
,
MMORPG
,
News
,
Patch 4.1
,
Update