As of this writing, Stormblood's early access is available for download on the PC. So what do you do with those several long minutes? Pore over the Stormblood patch notes, of course! Either that or re-watch Stormblood trailers once again.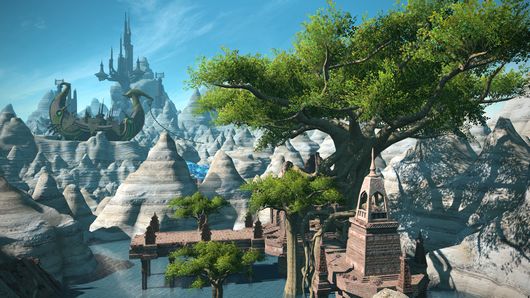 The notes in question offer up a lot to digest, as is typical with patch notes from FFXIV. Of particular interest to fans are the specific locations of new Job quests for combat and crafter Jobs, changes to existing Tomestones as well as the addition of Tomestones of Verity, and the addition of Regular Duty and High-End Duty sections to the game's Duty Finder.
Other revelations in the notes include guaranteed gear drops for a player's specific class at the end of a level 51-59 and 61-69 dungeon, information on new settings in the gpose feature, and the complete removal of attribute points. Details on changes to skills and actions are not available as of this writing but are expected in a separate Job Guide to be released on Friday, June 16th.
There is much more to go over, so be sure to check out the patch notes for yourself on the official site.
Our Thoughts
For fans of Final Fantasy XIV, there is most definitely a lot to soak up here. We're definitely eager for the start of Stormblood early access and hope that fans of the MMO have a great time once the game opens up.
Source: official site
Articles Related to Final Fantasy XIV
Final Fantasy XIV Offers Incentives to Transfer Servers
Discussions Ongoing for Final Fantasy XIV on XB1 and Switch
Final Fantasy XIV Takes You on a Tour of the East
Related:
Final Fantasy XIV
,
MMORPG
,
News
,
Patch Notes
,
Stormblood