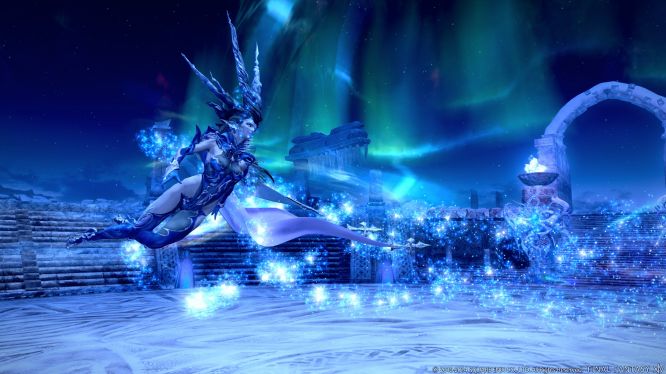 Today, Square Enix has released update 2.4 for their flagship MMORPG: Final Fantasy XIV. The new content update, dubbed Dreams of Ice, is the largest content release for the game to this date. Dreams of Ice offers Eorzeans the chance to continue the main scenario story. The final chapter in the Coil of Bahamut story is designed for players who have reached end game and offers some incredibly challenging new content. Included in the update is a new raid as well as the introduction of the highly anticipated rogue class and ninja job. Some of the other key features are listed below
The continuation of the main scenario.
New rogue class and ninja job.
New Shiva primal battle (Hard / Extreme modes).
New Snowcloak dungeon.
Dungeon hard mode: Sastasha.
Dungeon hard mode: The Sunken Temple of Qarn.
The addition of new housing subdivision, further increasing the amount of housing plots available.
New Hildibrand side story, along with the introduction of fan-favorites Ultros and Typhon.
 The Final Coil of Bahamut.
 The introduction of a new Allagan tomestone and an increase in the item level.
 Addition of new PvP ranks.
For more information on Final Fantasy XIV and full patch notes, please visit the corresponding post on the official website for full details.
Related:
Final Fantasy XIV
,
MMORPG
,
Square Enix
,
Update