Prior to Prelude's proper arrival, preliminary patch notes are posted for players to peruse. Which is a silly way of saying that Final Fantasy XIV has posted the Prelude in Violet patch notes ahead of the MMORPG's update next week.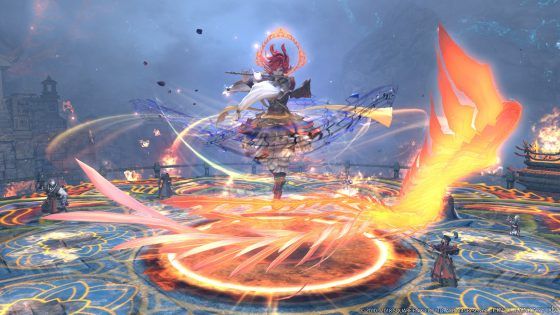 As usual, the notes provide a little more context for the upcoming MSQ and other instanced content, but it also provides some more information that wasn't otherwise obvious in the blurbs offered by the patch's mini-site.
For a start, the game has made several adjustments to Gold Saucer events; payouts for certain GATE events and the Jumbo Cactpot from 2nd to 5th place have been increased, and the cost of Mini-Cactpot tickets have been knocked down to 10 MGP each.
There are also a variety of buffs being applied to the game's classes. Some of the most striking include a 1 second recast time to the Astrologian's Minor Arcana, Lord of Crowns and Lady of Crowns cards; buffs to potency for several Red Mage skills; and buffs to a number of the Samurai's combo actions.
Of course, there's much more than just those, so take some time to look it all over when you can.
Our Thoughts
As is usually the case for FFXIV's patch notes, the devils are inthe details and this set of notes has plenty of things for players of the MMO to chew on. We'd love to hear your own impressions of what changes you're most intrigued by, so feel free to share below.
Source: official site
Related:
ffxiv
,
Final Fantasy XIV
,
MMO
,
MMORPG
,
News
,
Patch Notes
,
Update