The Kingsglaive is not dead, they were just in character creation. The multiplayer Final Fantasy XV: Comrades release is now available, letting fans continue their adventures in the game's world with friends or complete strangers online.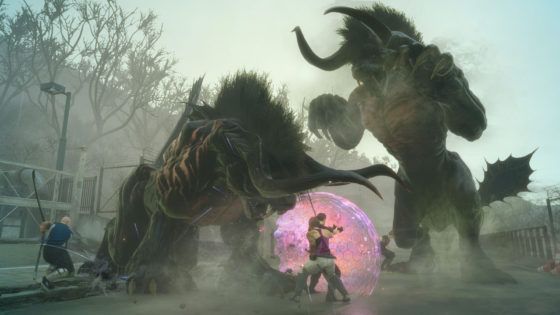 Set in the moments after Chapter 13 of the primary Final Fantasy XV story, Comrades lets players put together their own custom avatar, equip royal sigils that will grant them special powers from former kings of Lucis, and take on powerful enemies and beasts in the world. Comrades also offers a single-player campaign that expands upon the time gap between chapters 13 and 14.
Additionally, the base game of Final Fantasy XV has also been updated to take on multiple hunt quests at one time, along with brand new cooking recipes. Further updates are in the works which will make Gladiolus, Prompto, and Ignis playable in Comrades.
Comrades is available to players who either purchase the expansion separately or who have picked up a Season Pass. Players will also need to be either an Xbox Gold or PlayStation Plus subscriber to play online. More information can be found here and a trailer for the update is available below.
Our Thoughts
We continue to be pretty curious about this new online multiplayer component of Final Fantasy XV. The setting certainly makes sense in the game's greater story and the open world questing was arguably one of the best parts of the original game, so this new mode could be fun indeed!
Source: press release
Articles Related to Final Fantasy XV
Square Enix Partners with Mobile Strike Dev for Final Fantasy XV Mobile MMO
Final Fantasy XV Game Page
Final Fantasy XIV's Rival Wings PvP is Totally a MOBA
Related:
Final Fantasy XV: Comrades
,
Launch
,
News
,
Online Multiplayer