Today marks the launch of the final story update for Square Enixs Final Fantasy XI.
It has been a long 13 years for the world of Vana'diel and this update marks the end of the story, if not necessarily the end of the game. It's been said that MMOs should never die and this update will see Final Fantasy XI joining Guild Wars 1 in a maintenance state. There will be continued bug fixes and balance changes but the journey of the heroes comes to an end.
For anyone still playing on consoles, Final Fantasy XI will be shutting down its servers for the PlayStation 2 and Xbox 360 in March 2016. Square Enix earlier this year also was reported to be working on a mobile version of the MMO with Nexon. So who knows what new form the game may take next year.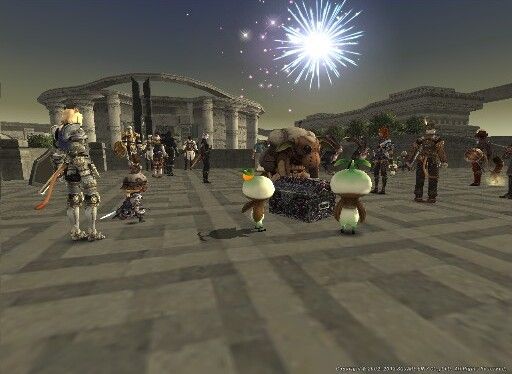 "The road is ahead of us, so let's start out today. Just, one more thing… the people and the friends that we have lost, or the dreams that have faded… Never forget them."
―Yuna, Final Fantasy X
If you want to check out the update notes for this final story update, check out the official forums here.
Our Thoughts:
It's an emotional time for any fans of Final Fantasy XI. The MMORPG has been around a long time and still has a loyal community. But while there may not be anything new for players the game will continue to live on. We would love to see more studios take this route with games as they age.
Source: MassivelyOP, Square Enix, TechnoBuffalo
Related:
Final Fantasy XI
,
News
,
Nexon
,
Square Enix