Red 5 Studios has decided to call it a day and has confirmed the Firefall shutdown. As of today, Friday, July 7th, the shooter MMO has sunsetted. That said, the Firefall IP will press on in at least a couple of different forms according to staff announcements.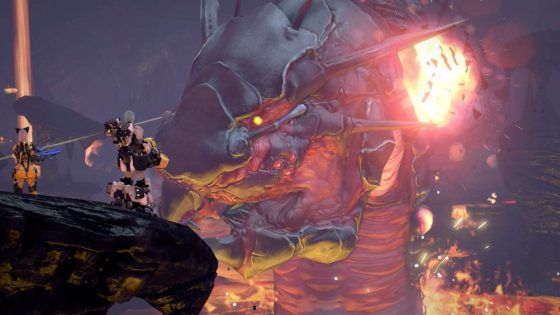 The announcement to shutter the game was made on the Red 5 Studios website this past Wednesday, July 5th. "With heavy hearts, we regret to inform you that after much review and analysis, Red 5 Studios have decided to suspend the Firefall efforts," reads the post. "Thank you for being an important part of the Firefall experience and for your loyalty and dedication to the online community."
While the game itself is closed, the studio still has plans for the Firefall IP itself, with focus moving to a mobile version as well as a PlayStation 4 version. In a post made on the game's official site back in May, the team expressed the desire to accept "feedback from all sources including former employees of the studio", and stated that enthusiasm for the IP as a motivating factor for alternate development of Firefall. "We feel the value of the Firefall IP is not only recognized by gamers but the capital market as well," reads the post.
The Red 5 Studios post has noted that current development focus is based on the mobile version of Firefall, with rewards being offered to former Firefall founders and players. Red 5 has stated that updates will be arriving, though it did not commit to a timeline on when those updates will be.
Our Thoughts
It's a shame that Firefall had to shutter, but it's also perhaps not a great shock to many fans of the genre. We certainly hope for the best for Red 5 Studios and the development team behind Firefall and are looking forward to hearing more about the IP's development on other platforms.
Sources: Red 5 Studios site, Firefall site
Articles Related to Firefall
Games Like Firefall
Mark Kern Talks New MMO and Firefall's Past
Warframe Details New Content
Related:
Firefall
,
MMO
,
News
,
Shutdown