Are you by any chance looking forward to the upcoming Warcraft movie? Of course you are, it is going to be huge. And speaking of things that are huge, how's about a sneak peek at Orgrim Doomhammer?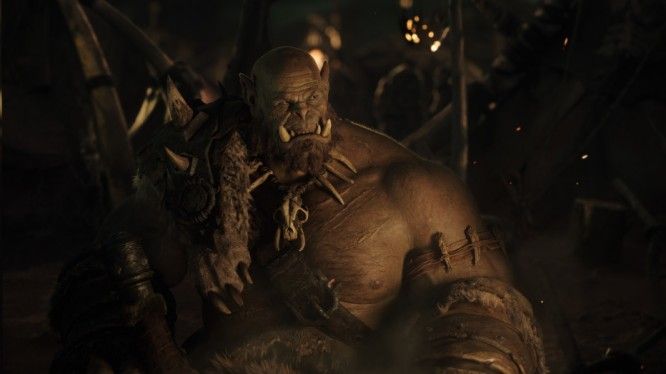 I told you he was huge. Why are you looking at me like that?
Played by actor Rob Kazinsky of True Blood fame, we first met Kazinsky's Doomhammer at Blizzcon 2014 when he stomped on to the stage wielding the massive Doomhammer. Warcraft's director, Duncan Jones, said that they "were looking for someone who would be able to perform the gruffness, the humor, and the toughness of this character." Alongside the masters at Industrial Light and Magic (the same team behind the CGI in Avengers: Age of Ultron), the guys behind Orgrim have done a fine job of creating the legendary Warcraft lore figure.
Industrial Light and Magic melded concept art from Blizzard Entertainment with photos and scans of Rob Kazinsky to bring the visual look of Orgrim to life.
"We've gone beyond the point where these are just creatures in movies," said Duncan Jones. "We now have the technology and the ability to make new characters entirely."
The Warcraft movie will be in movie theaters June 10th, 2016 and we absolutely can't wait.
Source: Wired
Related:
News
,
Real Life
,
World of Warcraft