Hi-Rez has been hard at work on their battle royale game Paladins: Realm Royale. It was originally announced as Battlegrounds in Paladins but after a month developers decided to rename it and split it off as its own game. With that came what Hi-Rez called aggressive changes which meant that it had to stop player testing for a while. But now it's back and over the weekend some lucky players got to try out the closed alpha. This closed alpha didn't allow any streaming, reviewing, photos, or anything else so the information on it is a little bit thin.
That is with the exception of what Hi-Rez included in their FAQ on the closed alpha on the official forums. Specifically, we got a look at how to forge legendary weapons. Forging gives players a reason to pick up gear they would normally ignore. Gear that isn't being used can be dismantled, which gives you Shards. Once you have 100 shards you can take them to a forge. After two minutes the shards become a random legendary weapon or ability.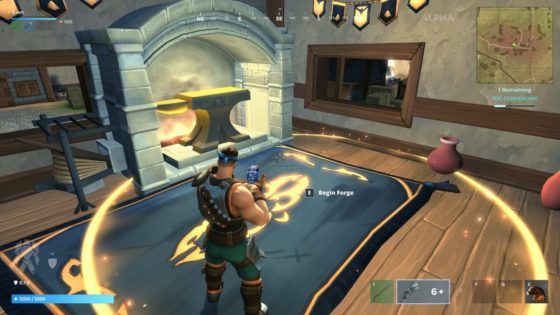 It's an interesting system that gives players something to do with the loot they don't end up using. There isn't any indication of how long it might take a player to get 100 shards. So it is still possible that you end up stuck with something you don't want. But hey, at least it's a legendary useless item! Also, there aren't many forges, so it is possible that players will end up camping out nearby in the hopes of catching someone. So a trip to the forge isn't without risk.
While the keys for this weekend's closed alpha event went very quickly Hi-Rez has already said that there will be plenty more opportunities in the future for players to try things out. So if you're interested keep an eye out on social media and the official site.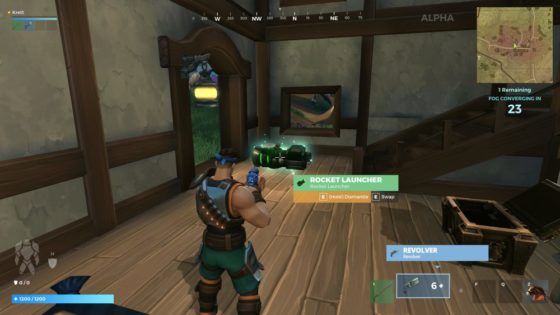 Source: Official Forums via PCGamer
Related:
Alpha
,
Battle Royale
,
Closed Alpha
,
Crafting
,
Hi-rez Studios
,
News
,
Paladins