Fnatic has taken Team Liquid's crown during the Heroes of the Storm DreamHack Winter finals! The team simply proved to be too strong for the reigning champions in one of the most amazing HoTS finals to date.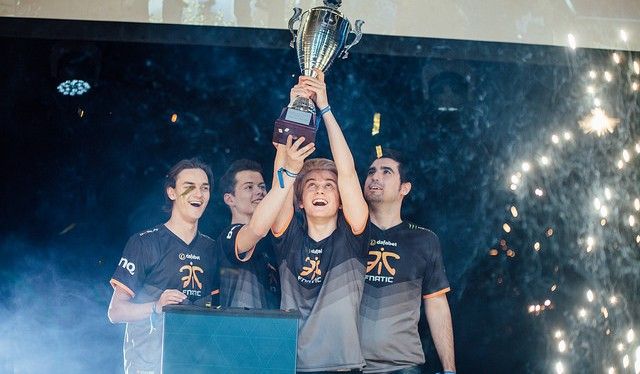 The two teams entered the fourth game with a 2-1 in Fnatic's favor, with Team Liquid's favorite Sky Temple being the map of play. Fnatic were dominating the game, with Liquid's core and shrines constantly being pressured. One team fight misstep from Fnatic made them lose three players though, so Liquid decided to turn the tide of the game and went for Fnatic's core. But Heroes of the Storm games aren't so straightforward, and Fnatic's players respawned just in time. They saved their core at six percent, wiped Liquid, and charged for the core.
It was a bitter loss for Team Liquid, who had taken victory at DreamHack Bucharest, DreamHack Summer and DreamHack Valencia. But you know what they say; you can't always win.
Fnatic's victory seems to secure a permanent place on the roster for Daniel "Shad" González, as his versatility across all four roles made him one of the most valuable players in the entire tournament.
Our Thoughts
Though it's sad to see Team Liquid's winning streak broken, Fnatic definitely deserved the win during DreamHack Winter. Besides, there's plenty of other Heroes of the Storm tournaments the two teams can fight it out over in the future. Congratulations Fnatic!
Source: The Daily Dot
Related:
Blizzard Entertainment
,
Dreamhack
,
eSports
,
Fnatic
,
Heroes of the Storm
,
MOBA
,
News
,
Team Liquid