With the test weekend almost upon us, we had a look at the For Honor closed alpha details to see exactly what Ubisoft offers to players selected to participate – and it's quite a rich offer!
Players will be able to choose between the four Heroes already previewed – Kensei, Orochi, Warden and Raider – but also two new warriors – Conqueror and Berserker – each with its own set of skills, weapons, armour and fighting styles. The progression system is available during the closed alpha, enabling players to unlock new abilities, new weapons and armor, as well as new visual customization.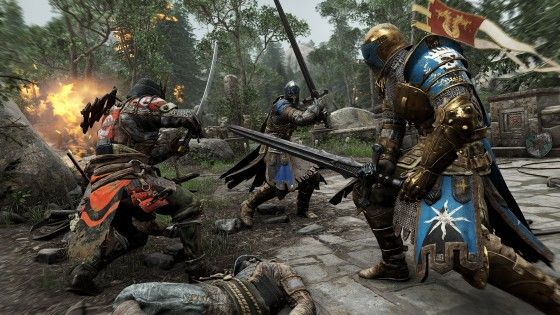 The closed alpha will be testing the multiplayer content with a limited number of players in order to generate feedback and assess stability. To this end, three out of the five multiplayer modes planned will be available, each playing out on different maps and offering different tactical opporunities:
Duel (1v1)
Brawl (2v2)
Dominion (4v4)
The closed alpha begins tomorrow and ends on September 18, and registrations are still open. You can check out For Honor's Hero video previews on their YouTube channel. For Honor will be available on February 14, 2017 for PC, PS4 and Xbox One.
Our Thoughts:
Although it's only alpha, the Hero and battle mode selection available seems very rewarding for only three days' worth of testing. We're thinking selected players will have quite a bit of fun fighting each other in multiplayer and getting a first look at the maps and fighting styles.
Your Thoughts:
Would you like to take part in the For Honor closed tests or would you rather wait for the finished product? Let us know in the comments below!
Source: ggsgamer.com
Related:
Alpha
,
For Honor
,
Multiplayer
,
News
,
PvP
,
Single Player
,
Ubisoft