The For Honor technical test has come and nearly gone, and with it some revelations regarding how For Honor multiplayer operates. Specifically, the game requires a peer-to-peer connection to work and does not provide dedicated servers.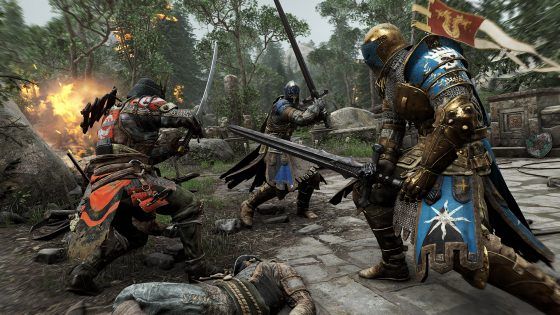 The information comes from a user by the name of El_Duairra, who broke the test's NDA in order to provide a heads-up in a video uploaded to Vid.me (NSFW due to language). The video shows footage of repeated disconnects, lengthy waits and a host of other performance issues.
"I'm breaking NDA because this really needs to be a big issue," states El_Duairra in his video. "You can't have a P2P game in 2016 when it's a game that's centered only on multiplayer. It's completely unacceptable."
Players feel so strongly about the matter than an online petition has been drafted, beseeching Ubisoft for dedicated servers or else there will be no purchase.
This news comes in addition to information that For Honor will require a constant internet connection in order to be played, even in the game's single-player campaign mode. This is due to character progression being shared between Campaign and Multiplayer modes.
Our Thoughts
It's entirely possible that the game's dedicated servers are simply not ready yet, or it's entirely possible that peer-to-peer connections are still being worked on during the test. In either case, this certainly could be a troubling development, especially if you're a fan of the brawler.
Your Thoughts
Do you think the game's multiplayer is going to force a peer-to-peer connection, or do you think that dedicated servers are on the way? Does this news affect your interest in For Honor in any way? Share your thoughts below.
Sources: Power Up Gaming, PC Gamer
Articles Related to For Honor
Ubisoft Boasts New Records with For Honor Closed Alpha Stats
New For Honor Trailers Debuted at PAX West
Hands-On: For Honor
Related:
eSports
,
For Honor
,
News
,
Online Brawler
,
Test