All is apparently not well in the battleground of online brawler For Honor if new reports on For Honor player numbers are to be believed. New metrics show that hourly player amounts tracked on Steam are hitting lows not seen since The Division's initial release.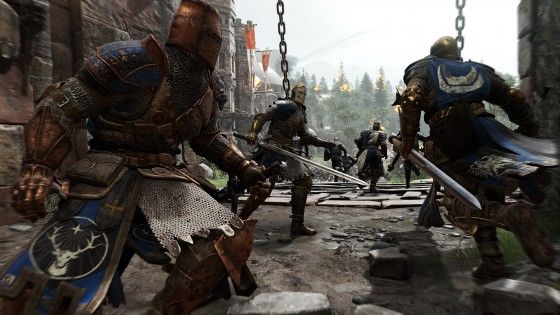 Githyp has reported that player numbers are down 62% on Steam to 15k players per hour after an initial number of 39k players per hour at launch. The drop is attributed to connection issues that plagued the title's launch despite offers from Ubisoft to attempt to mend the situation.
According to Githyp, the data is parallel to The Division's third week, which saw a 57% drop in player numbers. Additionally, the site suggests that the current trend could only get worse for For Honor unless something is done. "Unless Ubisoft starts slashing prices or releasing new content that gives players a reason to come back, For Honor is on track to lose over 90% of its playerbase towards the end of its second month," states the report.
Our Thoughts
While this news is definitely disheartening, The Division was able to bounce back after its initial slump, so seeing a return to form isn't exactly off the wall. It's also important to note that, while the service is very widely used, Steam isn't the only source of player metrics. Regardless, it's up to the devs to right the ship and make For Honor enjoyable and stable.
Your Thoughts
Have you already cut your losses with For Honor, or are you waiting for improvements and updates? What sort of things could Ubisoft do to make For Honor a better game? Give us your opinion below.
Articles Related to For Honor
For Honor Open Beta Review
For Honor Outage Compensation Offered by Ubisoft
For Honor Adjustments are in the Works
Related:
For Honor
,
News
,
Numbers
,
Online Brawler
,
Steam