It was March of last year that we reported a meteoric crash in the number of For Honor players. Now, we're happy to report, that it looks like Ubisoft has begun to right the ship as the medieval battling MOBA-like has recorded some new highs in both total players and concurrent players.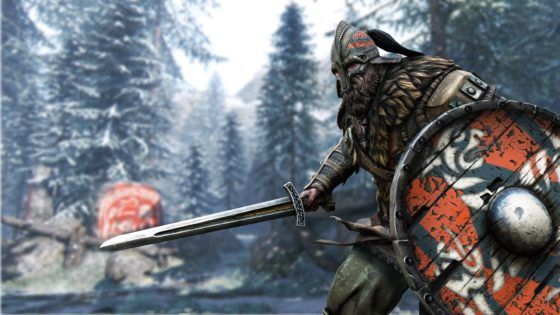 In an earnings call to investors, Ubisoft has reported that For Honor now boasts a playerbase of 7.5 million, with a monthly playerbase of 1 million unique players. The turnaround is attributed to the frequency of regular updates, which has kept players in the game engaged.
Speaking of updates, the next major one, Age of Wolves, will usher in the game's fifth season of play. Age of Wolves is looking to tweak the Kensei and the Conqueror, along with changes to the game's fighting system, new customization options, and the launch of dedicated servers. The update will also introduce a new training mode for players to hone their skills.
The Age of Wolves update is due to launch tomorrow, February 15th. A video talking about what to expect can be seen below.
Our Thoughts
When we first talked about the number of people playing For Honor, we mentioned the fact that getting things back on track wasn't off the wall. Now, a year later, Ubisoft appears to have done it, and the additions due in with the Rise of Wolves update should help to keep this online brawler on solid footing and further upward momentum. Congrats to the For Honor team!
Sources: IGN, official site
Articles Related to For Honor
For Honor PS4 Review
For Honor Game Page
Conqueror's Blade Touts 10k Players and Readies a Europe Test
Related:
For Honor
,
MOBA
,
News
,
Online Brawler
,
Player Numbers