Panoramik Interactive have issued an announcement that details a new Forge of Gods content update and The Team of Justice DLC launch, adding several new pieces of content to the free-to-play strategy CCG.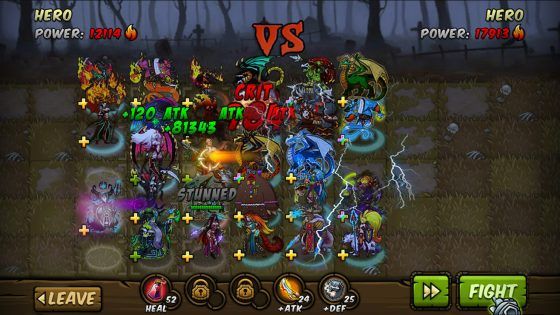 The update adds a variety of new additions to Forge of Gods including two new currencies, new Guild Buildings and the new Dragon's Sanctuary raid dungeon that requires the entire guild to defeat and provides rewards and currencies that scale depending on the damage each guild member deals. The new update also adds a variety of fixes and improvements.
The release parallels with the Team of Justice DLC designed for players new to Forge of Gods. giving up 400 gems to purchase items and summon creatures, as well as access to some 7-Star creatures including the Academy Apprentice and the Shadow Walker.
The Team of Justice DLC is available on Steam for $11.99, while the base game of Forge of Gods is free-to-play.
Our Thoughts
The update arriving to Forge of Gods is a substantial one, and The Team of Justice DLC is the perfect starter pack for new players to get in and playing effectively in very short order. If Forge of Gods sounds like something you're in to, be sure to check out our giveaway to get the Team of Justice DLC for free!
Your Thoughts
Are you a current player in Forge of Gods? What do you think of the update? Give us your thoughts in the comments below.
Source: Press release
Articles Related to Forge of Gods
Forge of Gods Team of Justice Pack Giveaway
Forge of Gods Winter's Gasp Pack Giveaway
Duelyst Shm'zar Expansion Preview
Related:
DLC
,
Forge of Gods
,
News
,
Update