Former Guild Wars 2 writer Jessica Price, who as we all know was fired from her position after a heated series of tweets towards a fan and caster of the game, has continued to speak out about the circumstances surrounding her firing, calling out ArenaNet president Mike O'Brien for unprofessional behavior and remarking about the wider effect her job termination has had on the games industry.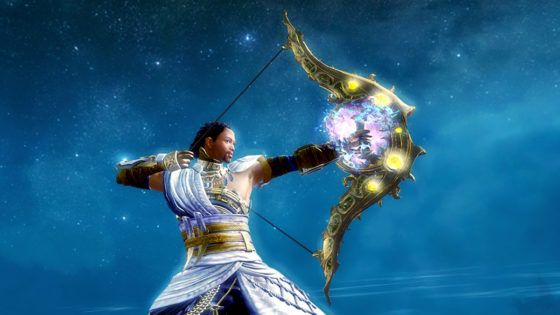 Price's retelling of the day she was released from ArenaNet echoes her previous remarks of the event, where she was brought into a room alone and told to leave. "I was given no opportunity to argue my case. My manager was on vacation," said Price. "There was zero reason for him [O'Brien] to be there. He wanted to vent his anger, and he had the power to command a woman to stand there while he took his feelings out on her, so he did."
Price also repeated that she was forthright in her use of social media to combat issues that affected her in the industry, and has even recounted instances where the team at ArenaNet encouraged such matters.
"There were meetings in which executives promised us that they wanted us to speak up about the ugly things, the harmful things, and that we wouldn't be punished for doing so. There were executives talking about diversity, and building a nontoxic work environment, and acknowledging that talk wasn't enough — that they had to put money and effort and leadership behind it.

It's devastating that a company talking all that talk folded like a cheap card table the first time their values were actually tested. Doing the right thing is hard, sure, but doing it regularly makes it easier to keep doing it. And the corollary to that is that capitulating makes it harder to stop capitulating
When contacted for a comment about the matter, O'Brien pointed out that her actions were directly tied to an AMA where she identified herself as part of the team.
"Jessica had identified herself as an ArenaNet employee on Reddit and Twitter, had been discussing Episode 3 storytelling with fans on Reddit, then had written a 25-part tweet about how we tell stories in MMOs, relating it back to Episode 3. She was representing the company. The expectation was to behave professionally and respectfully, or at least walk away. Instead, she attacked.

"Concerns have been publicly raised that she was responding to harassment. It's not my place to tell employees when they should or shouldn't feel harassed. In this case, however, our employees could have chosen not to engage, and they could have brought the issue to the company, whereby we would have done everything we could to protect them."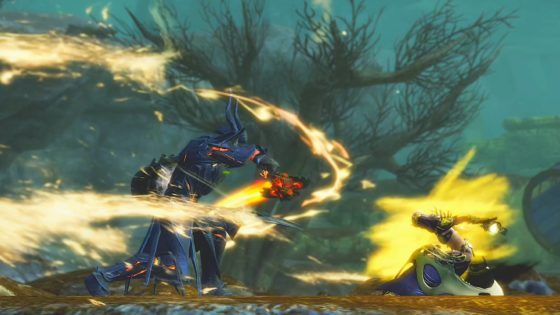 As for the greater impact the event has had on the industry, Price claims that several devs and industry professionals both within and outside of ArenaNet have reached out to her. "I've got recruiters pinging me promising they'll steer candidates away from ArenaNet, and game design professors saying they're going to warn their students away," claimed Price. "I've also had a lot of ArenaNet co-workers and other industry colleagues contacting me to express how afraid this has made them."
Price's firing has also prompted the Independent Game Developers Association (IGDA) to call on studios to make plain their policies on social media use.
"This incident makes very clear the perils of social media for game developers, especially when transparent and well-understood guidelines for staff members are not in place," said IGDA executive director Jen Maclean.

"Often, game developers love engaging with their player base, and the interactions can be very helpful for both the developers and players. However, without clear information from an employer on social media use, interacting with people as a game developer can jeopardize someone's job and career, and even their personal safety."
As for Price, she's weighing her options but is keeping social media completely off the table. "I'm not reading the reactions. What would be the point? I have a security team handling my social media, since I'm under full bot assault," she said. "I'm very tired."
Our Thoughts
Whatever you feel about the circumstances surrounding Price's firing, it seems that the entire event could be a catalyst for some manner of change. At the very least, making plain the limits of one's personal social media use should definitely be on the table, and the discussions about how much of public social media posts should be private will likely press on for a long while.
ArenaNet
,
Community
,
Games Industry
,
Gaming
,
Guild Wars 2
,
Industry
,
MMO
,
MMORPG
,
News