Leslie Benzies, the former Rockstar North president whose design credits include Red Dead Redemtpion and Grand Theft Auto Online, has announced plans for a brand new videogame that uses Amazon Lumberyard and its related services.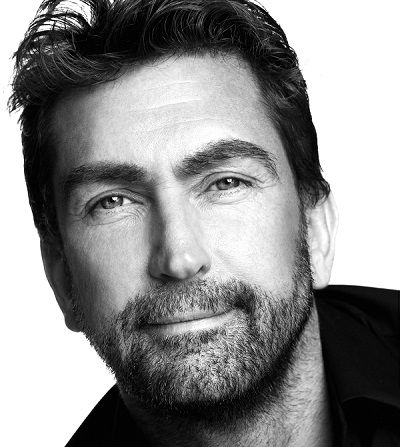 Benzies, along with other developers formerly of Rockstar North such as lead programmer Colin Entwhistle and audio director Matthew Smith, are beginning work on a game called Everywhere. Everywhere is described in the press release as "a platform where players can be entertained, and also entertain others while blurring the lines between reality, and a simulated world." Everywhere will use Amazon's various web services such as Twitch integration and Amazon GameLift, which helps developers create multiplayer game servers.
"Amazon's technologies and cloud services provide us the power and flexibility to create a new type of game that was never before possible for today's massive gaming communities," said Benzies in a statement. "Lumberyard's client and cloud features free us up to focus on the innovative, creative elements of our game."
Details of what Everywhere is, how far along in development the project is, and what platforms it will release on are still sparse, but a teaser site is live here.
Our Thoughts
Considering the pedigree behind Everywhere, we are most certainly intrigued to learn more about just what this game is all about. The hints provided in this release seem to indicate some form of AR title that involves online multiplayer, but that's all purely speculation at this point.
Your Thoughts
What do you think Everywhere could be? Are you at all interested to find out more, or would you rather wait until there's some concrete details or gameplay demonstrated? Give us your thoughts below.
Source: press release
Articles Related to Everywhere
Piggybacking the Hype – Pokemon GO Clones and Alternatives
The MMO Alpha and Beta List: January 20, 2017
Google Appoints Clay Bavor as Virtual Reality VP
Related:
ARG
,
Augmented Reality
,
Everywhere
,
MMO
,
News
,
Rockstar North