Perfect World Entertainment Inc, has launched the latest expansion for Forsaken World. Freedom Falls  introduces a wealth of new content. Forsaken World gets its newest class. The Tormentor is a trident-wielding class that focuses on debuffing his enemies. The update also brings a new zone, several new instances and a host of other changes.
To patch notes can be found on their official website.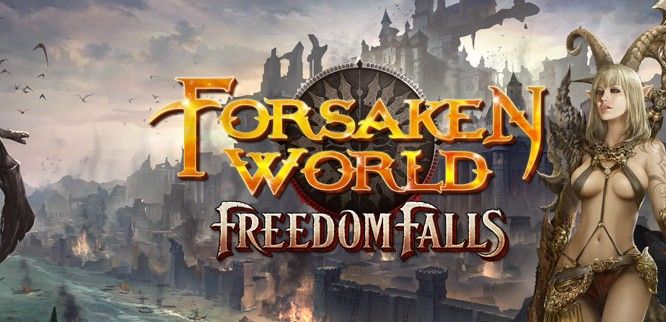 New Solo Instance: Hell Road Depths.
– Additional adjustments have been made to Hell Road
– After the completion of Hell Road and the defeat of Khnum, players can now access Hell Road Depths.
New Group Instance: Temple of Disaster
– Sign in as a group through Morin on the Airship northeast of Nightfall Citadel. Both Normal and Hero difficulties are available.
– Recommended for teams of 12 to 18 players. Can only be finished once a week. Must be Lv 85 or higher.
New Event Instance: Evernight Island
– Available between 12:00-13:30, 15:00-16:00, and 19:00-22:30 every day through fast matching.
New Group-Gear Instance: Deep-Sea Gateway
– For Lv 30+ Players
Battlefield:
– New 12v12 Battlefield: Heart of Ice and Fire. The winning objective is to take possession of enemy banners while guarding your own. A maximum of 3 players are allowed to sign up together.
Related:
Forsaken World
,
MMORPG
,
Perfect World International
,
Update