Forsaken World fans rejoice! Forsaken World Mobile is now available for pre-registration in the Google Play Store!
Forsaken World Mobile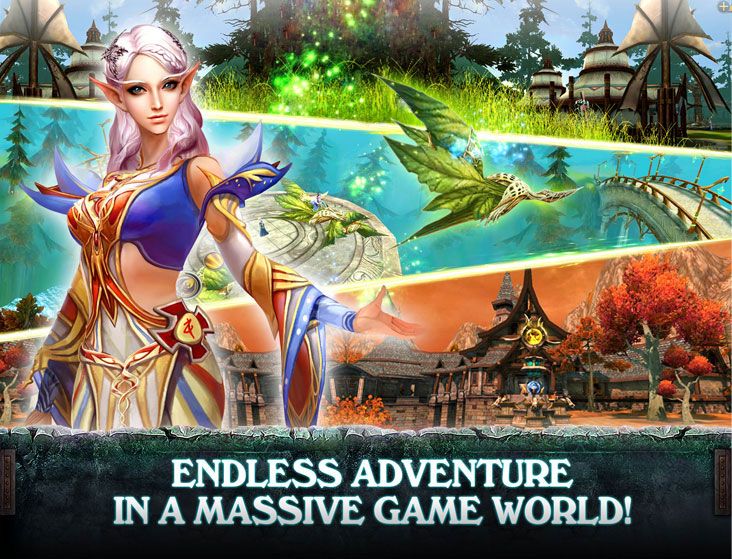 Forsaken World Mobile is a PC port of the popular MMORPG Forsaken World. There are five classes currently available: Warrior, Assassin, Kindred, Mage, and Cleric. Players can unlock skills, buy items, complete quests with real-time strategy, and purchase mounts just like any computer MMORPG. The mobile version of the game has customized and updated controls, tailored to fit mobile devices. Graphics and gameplay will mirror those of its PC counterpart.
At the moment, players who pre-register will receive "Wings of Wind" when the game launches later this year.
Currently, there is no talk of cross-platform availability. Given several other bigger titles have not been able to bridge the game between mediums, shared servers for Forsaken World Mobile seem highly unlikely.
Judging from the trailer (below), the game looks pretty solid.
From the Google Play Store:
Fantasy, legend, and myth converge in one of the most expansive mobile MMORPGs!Delve into Forsaken World, the acclaimed PC franchise, right from the palm of your hand.Raid epic dungeons and battle legendary bosses for tons of loot! Train exotic mounts, engage in fierce PVP action and more, all in a massively 3D open world! There's a whole new universe waiting for you – will you answer its call?
Features:
Free to play fantasy 3D MMORPG!
Play online in real time with friends, or destroy them in PVP!
Take on dungeons and bosses for epic loot!
Revolutionary 3D graphics with beautifully rendered environments!
Capture and train exotic mounts!
The game will require Android OS 4, and Internet is required.
Source: Google Play
Official Game Site: Forsaken World Mobile
Related:
Forsaken World
,
MMO
,
MMORPG
,
Mobile
,
News