Feedan Games' mobile MMORPG, Forsaken World Mobile, became a featured Google Play game last week after hitting more than 1 million downloads.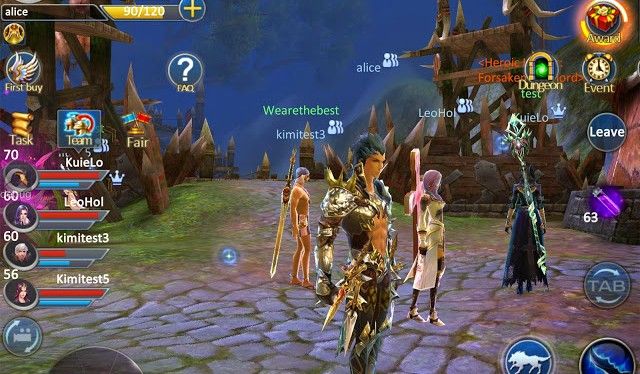 A part of the game's success can be attributed to utilizing the pre-registration feature on Google Play, which has helped it soar to more than 1 million downloads worldwide. Fedeen Games was already a top developer on Google Play with games such as Elemental Kingdoms, Dawn of the Immortals, and Forge of Heroes.
"I'm heartened to see so many players across the world enjoying our game," said Fedeen CEO Heaven Wu. "A vibrant community is essential to the immersive MMORPG experience we aim to provide with Forsaken World Mobile."
Due to the recent success of Forsaken World Mobile, developers Fedeen Games has decided to release an updated version of the game in October.
Hopefully, this will mean that support for the game will continue in the future. Mobile MMORPGs have earned a bad reputation in the past of stopping content shortly after release and leaving players with a half-finished game after having already invested time and money.
The update will include new features and gameplay options. Details about the update haven't been released yet, but Fedeen promises to provide more information in the near future.
Source: Press Release
Related:
Fedeen Games
,
Forsaken World Mobile
,
MMORPG
,
Mobile
,
Update