Forsaken World Mobile is slated to release on July 23. To celebrate the release, Fedeen Games has released a character class quiz and is holding a Twitter Q&A.
Forsaken World Mobile Release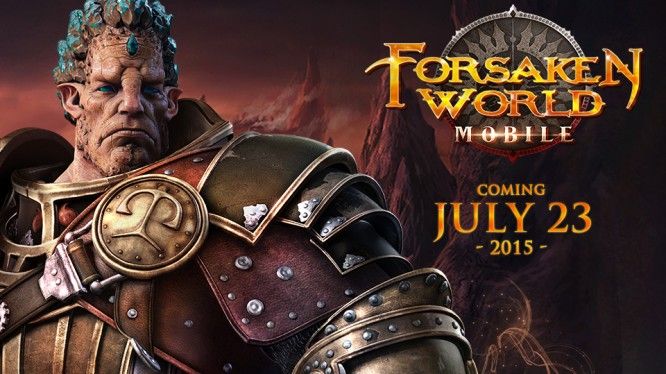 Fedeen Games announced today that Forsaken World Mobile, successor to the acclaimed PC series, will be released on July 23! A soft launch is currently under way in Canada; Fedeen is set to publish the game in 92 countries worldwide.
Players eagerly awaiting the release of Forsaken World Mobile can take a short character class quiz right now for a chance to win rare in-game items for use when the game is released on July 23.
Take the Forsaken World Mobile character class quiz at www.fedeen.com/games/forsaken-world/quiz/. Fedeen Games encourages players to "prepare for the trials ahead!"
Fedeen Games will also host two live Q&A sessions on Twitter using the hashtag "#askFWM." The first session will take place on Sunday, July 19 at 7PM (PST), and the second session will take place on Wednesday, July 22 at 11AM (CET). Each session will last for 30 minutes. More information can be found at www.fedeen.com/forsaken-world-mobile-live-twitter-qa/.
Forsaken World Mobile
In Forsaken World Mobile, players choose one of five dynamic classes and interact with a massive 3D open world. Stand tall and strong, shielding your allies as a Warrior, or strike from the shadows as a stealthy Assassin. Feed on the life force of your enemies as a Kindred, blast your foes with elemental spells as a Mage, or put your healing talents to work for the good of your team as a Cleric.
Source: Press Release
Related:
Fedeen Games
,
Forsaken World Mobile
,
MMO
,
MMORPG
,
Mobile
,
News
,
Release
,
Release Date
,
Update