When it comes to a game of battle royale, being able to fire without people retaliating too quickly is pretty crucial. To that point, a new Fortnite Battle Royale weapon is going to be making things just a little bit sneakier.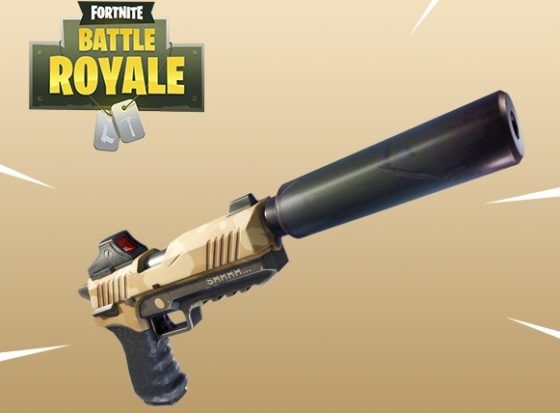 The weapon is, of course, the Silenced Pistol. In Battle Royale, the weapon will be either Epic or Legendary rarity and can be found in the usual places like treasure chests, supply drops, or as loot just laying about on the floor.
In celebration of the new weapon, a new limited-time game mode called Sneaky Silencers is also on the way. This new mode of battle royale limits weapons to Suppressed SMGs and Silenced Pistols only. Traps will also be disabled for the mode, while a chance for the Bush consumable to drop will be greatly increased.
Sneaky Silencers mode will be live between Friday, January 5th and Monday, January 8th. Meanwhile, the Silenced Pistol itself is in Battle Royale now.
Our Thoughts
This new weapon could make life on the grassy hills of Fortnite BR a little more difficult. It will be interesting to see whether this addition will be viewed favorably among players or not. If nothing else, at least the limited time special mode with the weapon sounds like a lot of tense fun.
Source: official site
Articles Related to Fortnite
Fortnite Battle Royale Sells an Item that Lets You Earn Cosmetics
Fortnite Settles its First Battle Royale Cheater Case
PUBG 1.0 Launches, Servers Explode
Related:
Battle Royale
,
Fortnite Battle Royale
,
Multiplayer
,
News
,
Online Shooter
,
Update