Move over, "Hanzo Main". There's a new silly insult that's sweeping the nation. Or, at least, getting one fourth grader in trouble. The Fortnite Rust Lord skin has been officially weaponized according to a disciplinary note that was brought home by a young fan of the battle royale shooter.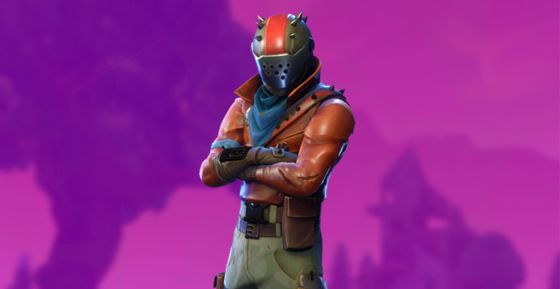 An image shared by a Redditor shows a picture of the alert that was handed to the poster, which explained that their child "called another student a 'Rust Lord'" during a recess argument. According to the note, this insult reportedly upset the other student greatly and the parent was asked to "please explain courteousness."
For the record, the Rust Lord skin is a skin that was part of the unlockables in the Season 3 Battle Pass. The skin was gained by climbing up to Tier 23 out of the 100 tiers that can be earned, making it a reasonably lower level achievement.
That said, as popular as Fortnite Battle Royale is, it's going to be difficult to dethrone the Hanzo Main insult.
Our Thoughts
…kids can be weird. With that said, we do have to marvel at the snappiness and meme-ability (if that's even a term) of calling someone a Rust Lord. We also kind of wonder what the conversation between the parent and the child was like after seeing this note.
As confounding as this all is, it just goes to show how absolutely immense Fortnite Battle Royale has gotten in terms of popularity. Now, if you'll excuse us, we're going to feel old and out-of-touch now.
Source: Fortnite subreddit via PCGamesN
Articles Related to Fortnite
Fortnite Season 4 Feels the Comet's Impact
Tencent Confirms Fortnite's Arrival to China
Fortnite Shelves the Guided Missile as Part of Balancing Plans
Related:
Battle Royale
,
Community
,
Fortnite
,
News
,
Weird News