With Fortnite Battle Royale's second season nearing its close, it's totally understandable that people would like to know what's coming for season 3. The devs have lined up a bit of that information in a recent update, specifically looking at how the Fortnite Season 3 Battle Pass will be different.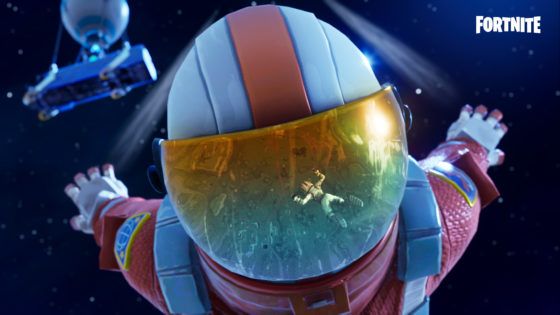 Nearly everything about the Battle Pass is increasing in size for Season 3 according to the post, with a total of 30 new tiers for players to earn that are chock-full of new loot. Season 3 will add new outfits, new Back Blings, custom skydiving trails, nearly double the banners and more.
All told, Season 3 will have a total of 76 cosmetic items to earn over Season 2's 46. In spite of this, the rate of earning these new tiers and new cosmetics is promised to be precisely the same length of time as the last season's Battle Pass – an investment of about 75-150 hours. There will also be a set of seven weekly challenges that players can choose to follow based on their playstyle to rank up their Battle Pass even faster.
Of course, if you'd rather not burn 150 hours in Fortnite BR, you can still purchase your way up the tiers as before. A new Battle Bundle will be added to help those interested in expediting the process, which includes the Battle Pass and 25 tiers at a 40% discount of 2800 V-Bucks. If you're looking to buy your way to the very top of Season 3's pass, however, it will cost more as a result of the 30 new tiers.
Our Thoughts
It would seem that the Battle Pass idea has caught on, so it's good to know that the devs are going to be adding more layers to the system for those that enjoy it. We're sure many are looking forward to finding out just what the new cosmetics will look like.
Source: official site
Articles Related to Fortnite
Epic Games: Fortnite Save the World Will "Definitely Continue"
Fortnite Battle Royale Begins Tweaking its Shooting Mechanics
Fortnite Battle Royale Launches Map Updates
Related:
Battle Pass
,
Battle Royale
,
Fortnite
,
Fortnite Battle Royale
,
News
,
Update