So just where does Fortnite mobile development stand? A state of the game-style post was shared on the game's website over the weekend, providing some insight into changes and improvements the devs are bringing to the mobile battle royale shooter and announcing a launch window for the game on Android devices.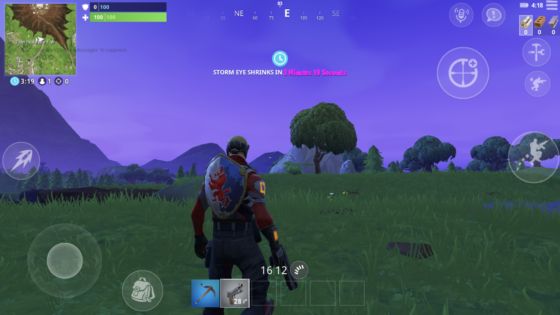 For Android users who have been clamoring for the game on their own devices, there won't be too much longer to wait as the update has stated a summer release window for the game. While it's not much to go on, the post promises that when there's more to share, they'll offer up news ASAP.
In the meantime, a variety of quality-of-life and performance improvements are being worked on for Fortnite Mobile. Features like a customizable HUD and voice chat are in the works, and efforts to improve performance, tighten up controls and improve the game's updating experience by reducing file size are ongoing.
The post also offers a few words about online stability, stating that work to make the mobile edition of the battle royale shooter steadier will be an ongoing process. In the meantime, you're reminded to make use of the "Feedback" button if you see consistent issues.
What the post didn't provide, however, is any hard dates on when these updates and features are due to arrive, so we'll assume Soon™.
Our Thoughts
Better to make a stable game than push it out to more devices first. Not doing that is the sort of thing that almost completely tanked Pokemon GO. In any case, whether it's an Android release or these adjustments, we're looking forward to seeing them arrive.
Source: official site
Articles Related to Fortnite
Fortnite Season 4 Feels the Comet's Impact
Fortnite Battle Royale Releases to iOS
Listed: Battle Royale Games You Need to Check Out
Related:
Android
,
Battle Royale
,
Fortnite
,
mobile gaming
,
News