So the past several days have been all about Fortnite Battle Royale, much to the consternation of certain companies and many players. So what about the base PvE game? Epic Games have offered an answer in the form of Fortnite Horde Bash.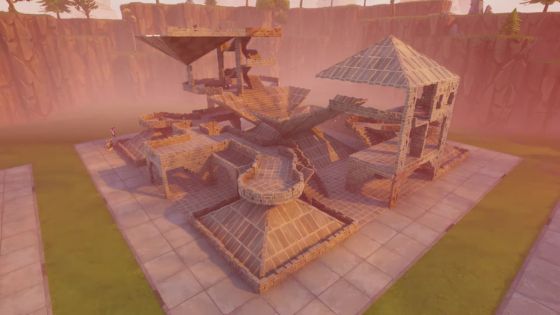 The party piece for the new update is the Challenge the Horde mode, which lets players take their time to build a portable fort from limited resources, party with three others, drop your pre-fab fort in, and survive waves of monsters. Success in the new mode will yield more resources and other rewards.
The update will also introduce a new Llama for players to break open, the Scavenger Llama. These Llamas offer a chance to snag one of four new Heroes, nine weapons, or two new Defenders. The new Scavenger Llamas can be bought with Scavenger currency, earned either through completing quests or playing the Challenge the Horde mode.
The Horde Bash will arrive on Thursday, October 5th. More information can be found here, and a trailer for the update is below.
Our Thoughts
Oh hey, look! The regular game is updated! In all seriousness, though, the new Challenge the Horde mode sounds like a great way for players to really flex their fort building muscles and seeing how good they are at designing a defense. Here's hoping this new update is enough to placate those who feel slighted by Battle Royale's release.
Source: official site
Articles Related to Fortnite
Fortnite Battle Royale Touts 1 Million Players on Day One
Bluehole's VP Clarifies PUBG's Stance on Fortnite Battle Royale
The MMO Alpha and Beta List: September 22, 2017
Related:
Fortnite
,
Multiplayer
,
News
,
Online Shooter
,
PvE
,
Update