Epic Games' legal moves regarding ongoing Battle Royale cheater cases have come to a resolution in at least one instance. Specifically, the copyright case filed against one player has come to an agreement, while an earlier reported case involving a 14-year-old has had another additional detail introduced.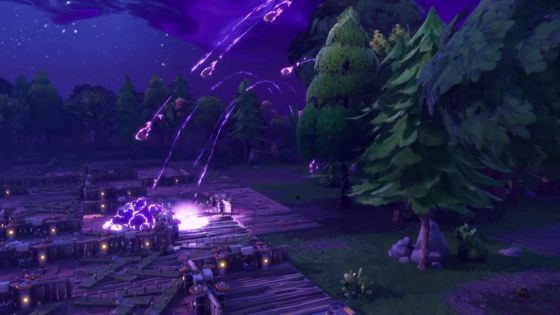 The case in question involves one Charles "Joreallean" Vraspir, who faced accusations of copyright infringement and breach of contract for his creation and use of cheats that tinkered with Fortnite Battle Royale's code.
A settlement was reached between Vraspir and Epic Games with an injunction that states Vraspir not create any such cheats and that he destroys any existing code or software he has written. Should Vraspir be found cheating or distributing cheats once again, he will have to pay $5,000, along with additional fees or other money the court deems worthy.
One of Epic Games' lawyers has also approached the matter of the 14-year-old who faces a lawsuit and directly addresses the mother's accusations of releasing said minor's personal information. According to a letterhead, Epic was unaware of the age of the accused cheater and referenced laws that explain a minor's initials be used in any legal correspondence instead of their full name.
"Although there is an argument that by submitting the Letter to the Court containing Defendant's name and address, Defendant's mother waived [protection of laws for minors]…we plan to include only Defendant's initials or redact his name entirely in all future filings with the Court, including this letter," reads the response.
Our Thoughts
We agree with the assessment of the source for this story that these moves seem to be geared at making an example of cheaters as opposed to outright destroying their lives fiscally. Whether a $5k "slap on the wrist" is scary enough remains to be seen, but we hope this will help. We also wonder where the case of the 14-year-old will go next now that Epic Games is on record as stating lack of knowledge about the cheater's age.
Source: TorrentFreak
Articles Related to Fortnite
Epic Games Suing 14-Year-Old for Cheating
Fortnite Battle Royale Logs Over 500k Players at Peak
Bluehole's VP Clarifies PUBG's Stance on Fortnite Battle Royale
Related:
Battle Royale
,
Cheating
,
Fortnite Battle Royale
,
Legal Trouble
,
Multiplayer
,
News