The upcoming multiplayer tank action game Armored Warfare from Obsidian Entertainment today revealed their first Early Access test date for May 27th lasting until June 3rd and in honor of this announcement, they have released a new Early Access trailer for the game.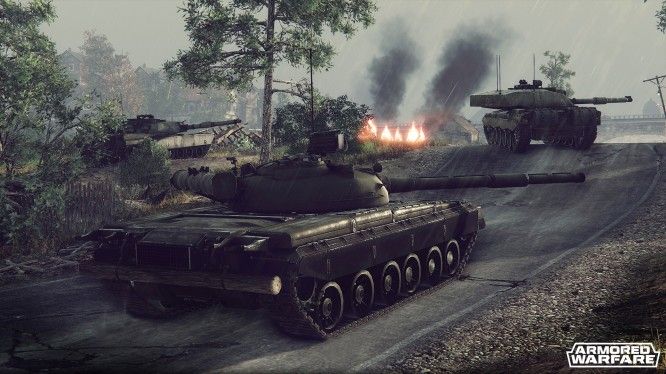 This one week test period begins a series of game tests that will lead right up until Armored Warfare's Open Beta, and will feature PvP battles across 4 maps with uniquely different climates. Players will be able to test 38 modern vehicles including: main battle tanks, AFV's, light tanks, tank destroyers and artillery. A limited number of players who submitted for beta testing will be selected for this Early Access, as well as people who win keys given out from giveaways. To guarantee entrance into this Early Access for Armored Warfare, Obsidian Entertainment have unveiled their three Founder's Packs.
Soldier of Fortune – A bundle for new soldiers of fortune that contains everything you need to start your mercenary career at only $14.99.

Mercenary Commander – A bundle for experienced commanders that contains a premium vehicle as well as gold and premium status upgrade along with everything from the Soldier of Fortune bundle at only $29.99.

Lord of War – A bundle for the most ruthless of mercenaries who make no compromises and take it all. Contains exclusive vehicles as well as all the bonuses from other bundles at only $69.99.
Source: Press release
Related:
Action
,
Armored Warfare
,
Early Access
,
News