The interstellar ship-to-ship MOBA Fractured Space is promising a major boost of action with the release of Fractured Space Phase 3. The newest update to the title is touting "less flying, more fighting" with several new features.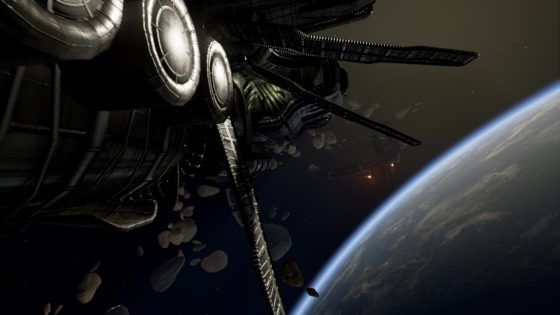 Phase 3 has introduced a tighter Conquest 2.0 map with the intent of seeing more conflicts take place. New drone ships can also be shot down in an effort to choke out enemy supply lines and make mining more impactful, and the speed of play is being increased overall as respawn times have been reduced. New players are also seeing a benefit in Phase 3 with improved audio Base Commander tips.
Phase 3 is also heralding a change in in-game events as the MOBA will begin featuring weekly events. The most recent event is a Credits Rampage, which will reward unique skins to every player that collectively helps to earn either 100 million or 200 million credits. The event is set to begin on Thursday, April 13th.
Fractured Space Phase 3 is a free update available now. Patch notes are available here and a trailer showing off some interstellar naval warfare can be seen below.
Our Thoughts
When it comes to MOBA gameplay, improving speed and getting to fights faster is usually always welcome. The naval combat in Fractured Space is certainly a defining feature of this game and getting players into battle swiftly will very likely be well-received.
Source: press release
Articles Related to Fractured Space
Fractured Space Review
Fractured Space December Update Adds Faster Ships and Crew Implants
Edge Case Games Makes Fractured Space Free to Play and Introduces Critical Updates
Related:
Fractured Space
,
MOBA
,
News
,
Update