The Norse-themed VR storytelling experience of Fated: The Silent Oath is now becoming a little less expensive, as developer Frima Originals have revealed a Fated price change across all VR formats for the title.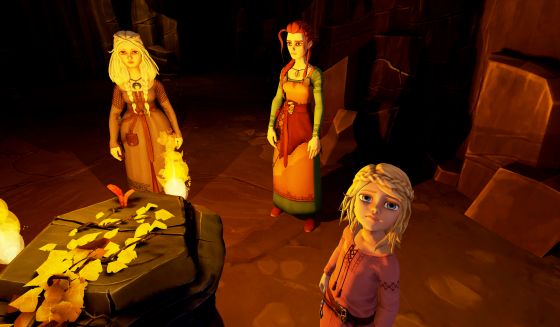 "We Heard You!" is the assertive tagline for the announcement as Frima has responded to player feedback regarding the title's cost. "Because Fated is a movie-length narrative-adventure this pricing accurately reflects that storytelling experience," said executive producer Vincent Martel.
Fated: The Silent Oath will now be priced at $9.99 across all VR platforms including HTC Vive, Oculus Rift and the upcoming PlayStation VR. The announcement arrived with a trailer heralding the change, which can be seen below.
Our Thoughts
The VR title that converted one of our writers in to a VR believer should be experienced by as many people as possible, and hopefully the lowered price point will open the game's story to more players. We're delighted that Frima has responded to fan feedback, and hope the studio and the title have continued success.
Your Thoughts
Do you think $9.99 is a fair price for Fated: The Silent Oath? Do you think the original price point was fair? Will you be picking up the game for PlayStation VR? Tell us what you think below.
Source: Press release
Articles Related to Fated: The Silent Oath
PAX East 2016: Fated: The Silent Oath Preview
MMOGames PAX East 2016 Awards
PlayStation 4 VR Upgrades Offered for Free
Related:
Fated: The Silent Oath
,
HTC Vive
,
News
,
Oculus Rift
,
PlayStation VR
,
VR