While players are likely enjoying the recently released Commanders update, there's still one question floating in the ether: when will we see the Elite Dangerous console release? A partnership between Frontier Developments and a physical distributor could mean we're a little closer to an answer.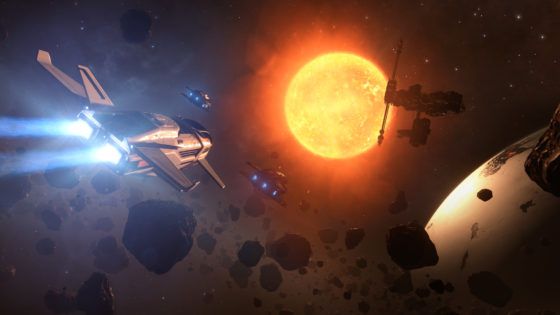 Frontier has announced in a press release a partnership with Sold Out Sales & Marketing Limited, a company that specializes in physical and digital distribution. The partnership will see the company handle the physical release of the console versions of Elite Dangerous as well as a physical version of PC hit Planet Coaster.
The console version of Elite will be known as the Elite Dangerous: Legendary Edition. The Xbox One and PS4 release of the MMO will include the base game, the Horizons season pass, and 1,000 Frontier Points to spend on cosmetic items.
Does that mean there's a release date for the PS4 version? Not yet; the announcement only states that this edition of Elite Dangerous will hit retail "later in 2017". For those who are interested, the physical release of Planet Coaster on PC is scheduled for Tuesday, May 23rd.
Our Thoughts
While it can be initially frustrating that we still don't know a release date for the console version of Elite Dangerous, this news is heartening to read in that we're one very big step closer to getting that date. We're looking forward to more news about the console version of this game!
Source: press release
Articles Related to Elite Dangerous
Elite Dangerous Commanders Update is Arriving Today
PAX East 2017: Elite Dangerous 2.3 and Beyond
An In-Depth Look at Elite Dangerous: Horizons
Related:
Console
,
Elite: Dangerous
,
News
,
Sandbox MMO