As players wait for early August to get their hands on the coming space exploration game, word has arrived of one person who bought a completely functional early copy of No Man's Sky from eBay.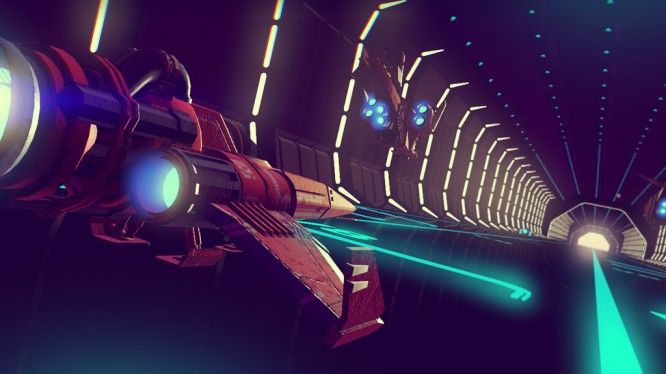 A user has posted a video on Dailymotion of what looks to be a complete copy of No Man's Sky that was purchased on eBay for $2k. According to the video footage the game was indeed recognized by his PlayStation 4 and was preparing initial installation. The user had also put up a second video on his account but that was since taken down by Dailymotion.
In reaction to the news, Hello Games' Sean Murray sent out a couple of tweets expressing his dismay, saying that he doesn't want people to spoil "years (spent) filling No Man's Sky with surprises" and has urged players to wait until the game is available to everyone.
No Man's Sky is on track for an August 9th PS4 release in North America, with release in Europe on August 10th and PC release worldwide on August 12th.
Our Thoughts
The user in question appeared to be genuinely happy that the copy he got worked and didn't display any level of malice, even popping the cork on a champagne bottle in a toast to fellow No Man's Sky fans. We're not sure exactly how the seller was able to get a fully operating copy of the game, but we're just going to have to sit on our hands and wait for release just like everyone else. In the meantime, consider our curiosity piqued at the idea of "surprises" in what looks to be a game merely about exploring the universe.
Your Thoughts
What do you think about the video? Do you think he's ruining the surprises Sean Murray alluded to? Do you think there are even surprises possible in No Man's Sky? Give us your opinion in the comments.
Sources: Dailymotion, Twitter
Articles Related to No Man's Sky
No Man's Sky Patent Response: "This is a Non-Story"
No Man's Sky Trade Gameplay Showcased in New Trailer
18 Minutes of No Man's Sky
Related:
Leak
,
News
,
No Man's Sky