Funcom announces Conan Exiles, an open world survival game and the next installment in the popular Conan franchise. The game's website indicates that it will be in early access for PC in the summer of 2016, and that a console release will follow.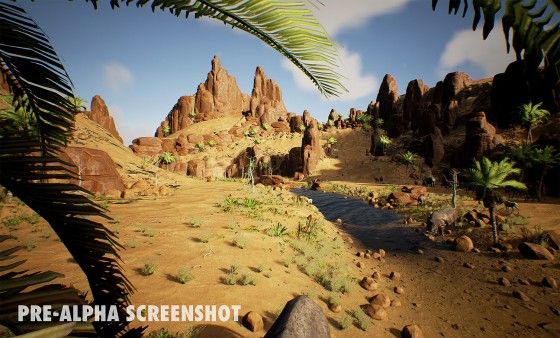 Funcom recently announced that they had entered into a new partnership with Conan Properties, a partnership in which they would be the preferred partner for the development and publication for all games based on Conan and the world of Hyboria. A short while later, Funcom announced that they intended to release three new titles in 2016, with one of them being a Conan game; that hinted-at title is none other than Conan Exiles. The game will support both single player and online multiplayer modes, and will put the player into the shoes of an exile from normal Hyborian society. The player must survive in a hostile desert environment, scrounging for provisions and equipment, constructing shelters and structures, and surviving against both environmental hazards and hostile players.
Our Thoughts:
It is no secret that we really love Funcom and the Conan franchise. However, one cannot help but question whether a survival game is the best use of Funcom's limited and somewhat strained developmental budget. The market is quite saturated with survival titles as it is; time will tell, we suppose. Regardless, we're eager to see the game develop!
Source: Conan Exiles official site
Related:
Conan the Barbarian
,
Funcom
,
News
,
Survival