For everyone waiting on updates about Conan Exiles and as stunned as we were by last week's amazing screenshots, there's even more to add to the hype. Funcom just released a brand new announcement trailer and reiterated the Conan Exiles early access date for Steam, while also dropping some info about Xbox One.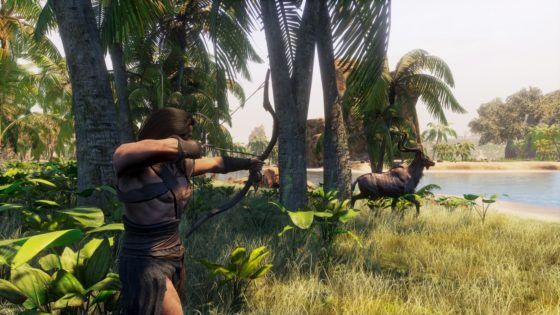 Conan Exiles will enter early access on Steam on January 31, 2017. There will also be an Xbox One game preview available later on in spring 2017 according to the tidbit of info posted.
The trailer itself does a great job at wowing us. It includes some gameplay, a metal colossus and a giant snake, and instantly transported us to the game world. Check it out below:
Our Thoughts:
We're not sure what else Funcom could do to make us interested in Conan Exiles, the new media released between last week and today is already crushing – in the best possible way! While it's interesting to learn that Conan Exiles will be headed to Xbox One, we are curious if there might be plans for a PS4 version as well. We'll keep you posted on any glorious updates about Conan Exiles released in the meantime.
Your Thoughts:
What do you think about the Conan Exiles early access trailer? Were you already planning on playing or are you waiting for more info and media to decide? Let us know in the comments below!
Source: Funcom Twitter, dev diary
Related:
Conan Exiles
,
Funcom
,
News
,
Trailer