The countdown timer on that teaser site has hit zero, so we now know what that new Funcom game is all about. And sure enough, it's got mutants in it. Just not the kind of mutants we were expecting. More like the Mutant Year Zero kind.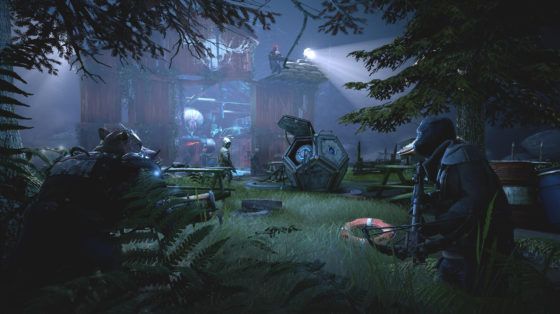 Mutant Year Zero: Road to Eden is a combines real-time stealth and exploration with tactical battle gameplay similar to XCOM. The game is being developed by Swedish studio Bearded Ladies which includes former designers of the Hitman game and the designer of Payday.
In Road to Eden, players take control of a band of unlikely heroes including a crossbow-wielding duck and a very grumpy boar and help them navigate a post-human Earth replete with mutant monsters in a quest to find the fabled Eden.
"It's an unusual label for a game, but tactical adventure really fits the bill, no duck pun intended," says executive producer Ulf Andersson. "Our goal is to blend the deep and tactical combat of 'XCOM' with a branching storyline that unfolds as you explore overgrown forests and abandoned cities with your team of Mutants."
Mutant Year Zero: Road to Eden will be making its first appearance at this year's GDC in San Francisco this March during a live presentation and closed-door sessions. The game itself is expected to release in full for PC, PlayStation 4 and Xbox One later this year. More information can be found on its official site while a reveal trailer can be seen below.
Our Thoughts
Well! An XCOM-like where you control a duck and a pig. Can't say we exactly saw that one coming. Regardless, we're certainly curious about this new game, though it also sounds like it's more solo player-focused than something with any level of multiplayer. Are you interested in this one at all?
Source: press release
Articles Related to Mutant Year Zero: Road to Eden
Funcom Secures IP Rights to Conan, Solomon Kane and More
Secret World Legends Goes In-Depth on the Agent Network
Conan Exiles Looks at Features Arriving at Launch
Related:
Funcom
,
Mutant Year Zero: Road to Eden
,
News
,
Single Player
,
Strategy