Today, Funcom announced that their single-player psychological horror experience, The Park, will also be scaring people on PlayStation 4, and on Xbox One consoles via the ID@Xbox self-publishing program, in the first quarter of 2016.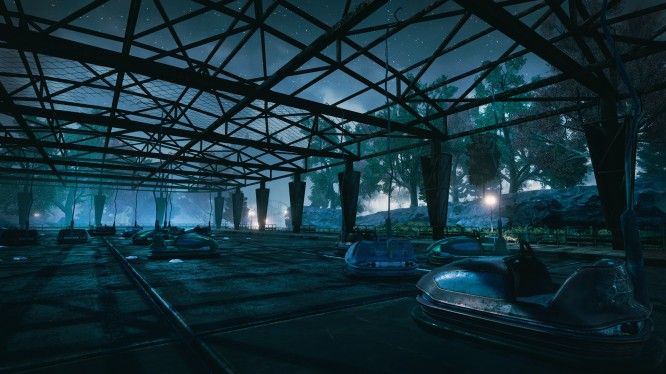 After the successful launch on Windows PC during Halloween last month, Funcom will be opening its gates again to the horrific theme park of The Secret World universe. This will be the company's first console release in almost ten years, so it's kind of a big deal!
Funcom CEO Rui Casais had the following to say about the subject: "Encouraged by the positive reactions we have received on the Windows PC version, we are very excited about bringing it to consoles. Exploring a dark, sinister and frankly terrifying location from the comfort of your sofa, with the lights turned off and controller in hand, is sure to be a very rewarding experience."  
The Park generated a ton of attention when it premiered last month, and many people seemed to really love the game, so it's no surprise that the game wants to expand its reach to console gamers as well. If you're still in doubt on whether or not you want to try it out next year, you can walk with us through the spooky amusement park in our The Park review.
Our Thoughts
The Park spooked us in the best way possible and the news of it coming to console will greatly excite those among us who prefer to play their horror games from the safety of their couch with several pillows nearby. Not saying we're those kind of people, but we do love our pillows.
Source: Funcom Official Website
Related:
Console
,
Funcom
,
Horror
,
News
,
Playstation 4
,
The Park
,
Xbox One