After three seasons, the dystopian sci-fi series based on the third-person, MMORPG shooter Defiance has been cancelled.
On launch, Defiance had a unique concept that would combine both video game and television series, which is something that hasn't successfully been done before. Although the game fizzled out after a few months, the show managed to stay afloat for three seasons. However, Defiance the show is now coming to an end, but the game is still very much playable.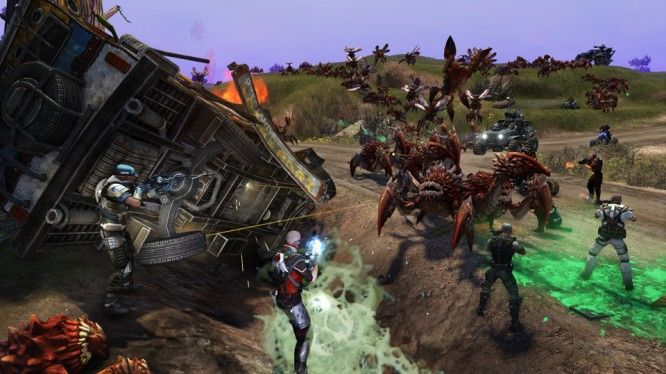 "Defiance was a truly groundbreaking series, delivering an immersive, cross-platform experience that transcended the television screen in a way that viewers had never seen before," Syfy posted in a statement. "We are incredibly proud of the work of the extraordinary cast, writers, artists and designers — and especially showrunner Kevin Murphy — who together brought the rich world of Defiance to life over its three-season arc."
During its premiere season, Defiance was Syfy's second-largest series and was a hit among Monday-night viewers. However, by the time the third season came around, viewers were down to about 1.12 million on average per episode. It's likely the producers saw this coming and wrapped up season 3 as best possible to not leave fans completely hanging.
Executive producer Kevin Murphy added, "I got to collaborate with a group of stunning artists operating at the top of their game, and together we built a world. Because of that, there is no room for anything other than joy in my heart."
Source: The Hollywood Reporter
Related:
Defiance
,
MMORPG
,
News
,
Syfy
,
Trion Worlds