Fate/Grand Order has only been out for a couple of weeks in the Western market, but fans of the mobile RPG have been looking at the in-game events from the Japanese version with a certain level of envy. That envy should be quelled with confirmation that Japanese Fate/Grand Order events will be coming to the West.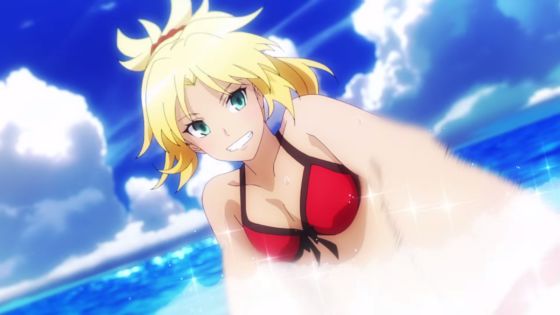 In an interview with DualShockers, creative director Yosuke Shiokawa confirmed that events that have been held for the Japanese version of the game, such as the Summer Swimsuit Event, will also be released for fans in other countries as well.
"We'd like all players of Fate/Grand Order to experience the same events as the Japanese players," said Shiokawa. "The basic principle is that we'd like to follow the Japanese release as closely as possible, so look forward to it."
Specific information about the release dates for these limited-time events was not available currently, though the Japanese version of the game has dated a "re-run" of the 2016 Summer event for Wednesday, July 12th.
Our Thoughts
We're pretty sure that fans of Fate/Grand Order will find this news very welcome indeed, particularly when it comes to limited-time events of their favorite characters on a beach. While having more information would likely be good for fans of the mobile title, perhaps at least knowing that events are coming will be enough.
Sources: DualShockers, official site
Articles Related to Fate/Grand Order
Fate/Grand Order Launches in North America
X-Legend Promises Improvements to Twin Saga Content Updates
Mobile MMORPG Crusaders of Light Announces Launch Dates
Related:
Event (In Game)
,
Fate/Grand Order
,
mobile gaming
,
News
,
RPG