German studio Gameforge is attempting to gain a foothold in North America and will be publishing trading card game HEX: Shards of Fate as its first title.
Known for publishing games like Aion, TERA, Orcs Must Die! Unchained, and others in Europe, Gameforge is looking to begin making its mark in North America. The first game on its list is the popular indie TCG Hex: Shards of Fate, which saw outstanding support on Kickstarter by raising more than $2 million.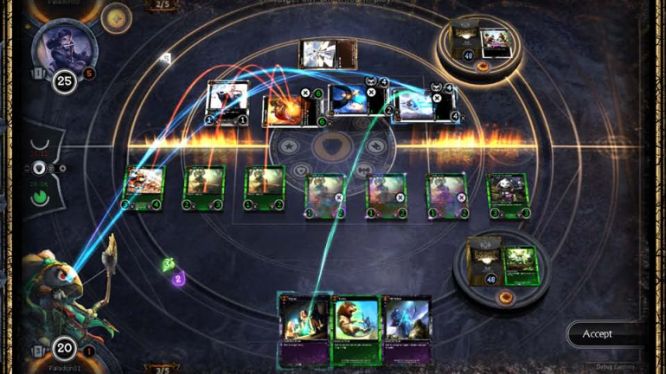 "We're very excited for the future of HEX. Gameforge has been a great partner and they bring a lot of experience and talent. Having them become the publisher in NA and EU will allow us at HEX Entertainment to focus on the development of this amazing game," said Cory Jones, CEO of HEX Entertainment LLC.
Despite the early success of Hex, it was also plagued with a few issues such as a lawsuit from Wizards of the Coast, which was eventually resolved. It appears that things are looking up again for HEX Entertainment, which recently kicked off its $100,000 invitational tournament.
Our Thoughts:
Deciding to go with a publisher who can deliver the game to both the European and North American audience is a great way to take additional stress off the developers. Hopefully, this will allow HEX Entertainment to focus solely on delivering the content that it promised in its Kickstarter campaign.
Source: Gameforge
Related:
Gameforge
,
HEX Shards of Fate
,
News
,
TCG